Two years ago, I sew a 40's evening gown: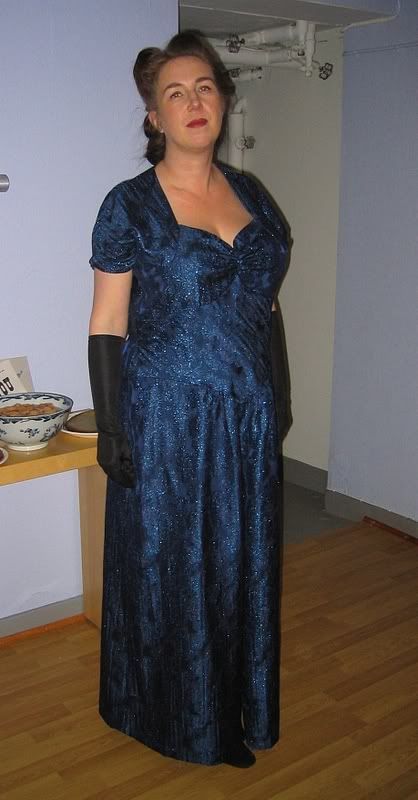 It was a lot of fun to sew and I felt I wanted to do a short version, when I found the right fabric. And at a visit to Carina's fabric shop, I found the fabric. Rather surprising actually, as it has flowers on it. And I'm so not a flowery fabric person. But it spoke to me, and I bought it, and when I dug out the pattern, I understood why.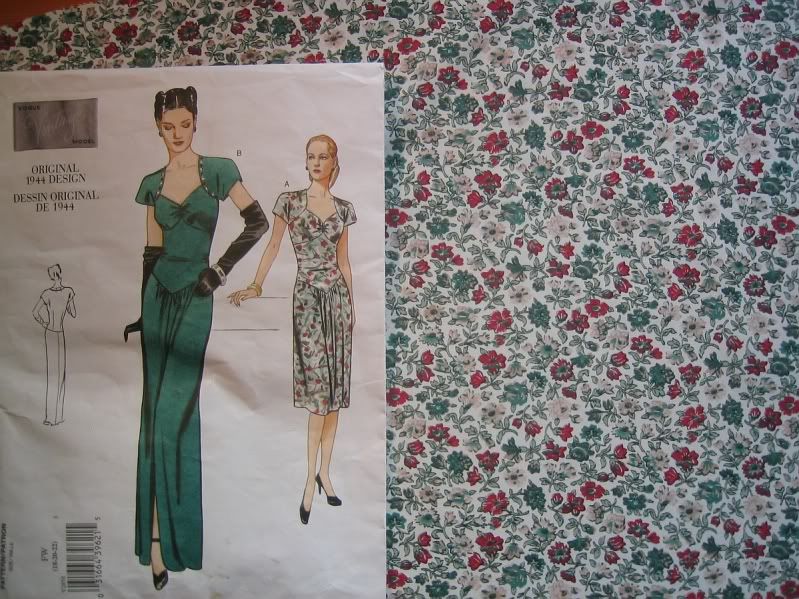 My sub-conscious mind has obviously a much better memory than my conscious. It's rayon, though, and pure hell to cut and sew in, so I'm still working on assembling the pieces.
Other news is that I'm sewing the boning-channels on my Regency stays. I'm nervous of the fit- it's the first time I've sewn something with bust gussets. And I think it may be cut too low...