Last Sunday I attended, along with a number of other members of Gustafs Skål, an 18th century market at the Linné garden in the town Uppsala. I won't tell you who Linné was, if you don't know. Go Google and be ashamed of yourself! ;-) It was a rather nice day, not too warm, but a bit windy. The market itself was nice enough, but it could have been more stalls. The garden was absolutely lovely and it wasn't difficult at all to stroll around there for six hours. After closing we got a personal tour of the Linné museum and then we had a party in what used to be the greenhouse. Not the glass kind, but what looks more like an ordinary house. In Swedish it's called "orangeri". Could that be an orangery in English? I also had the opportunity of meeting old and new friends, which was very nice.
Gustaf III's national suit: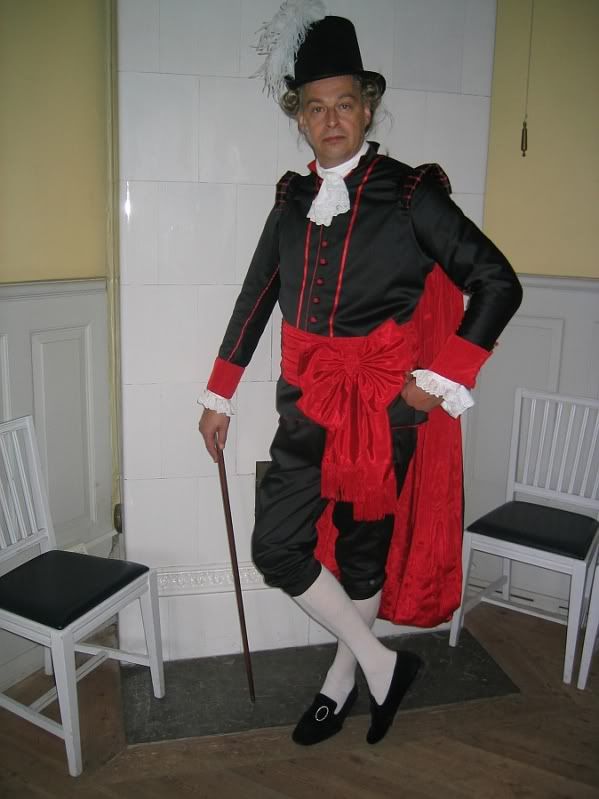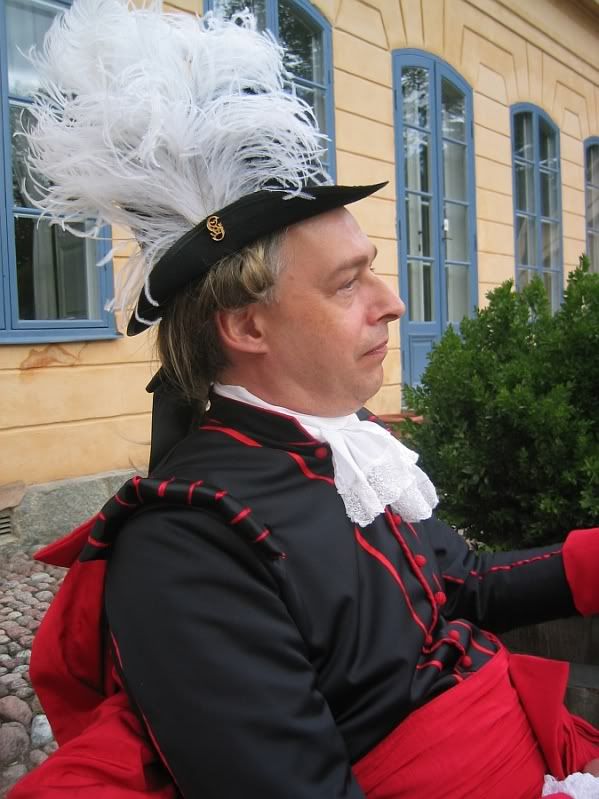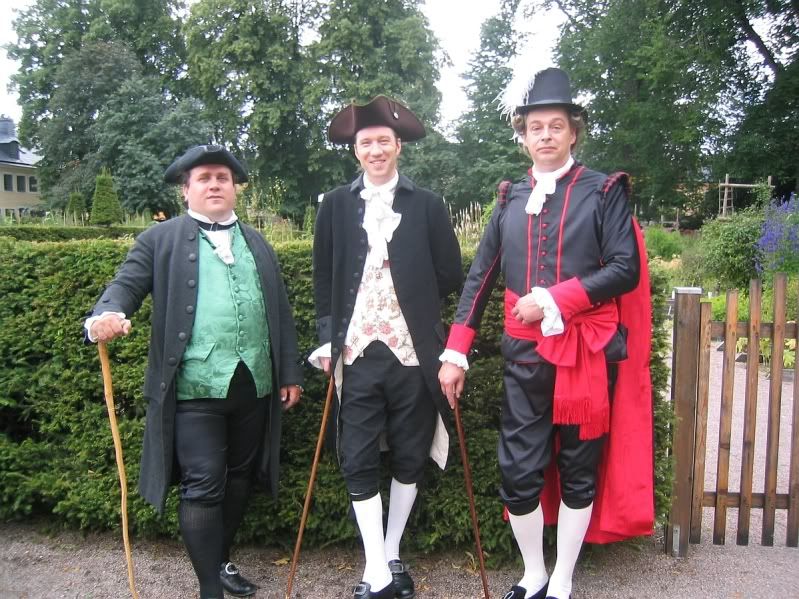 I fell in love with this polonaise in blue linen. So beautiful!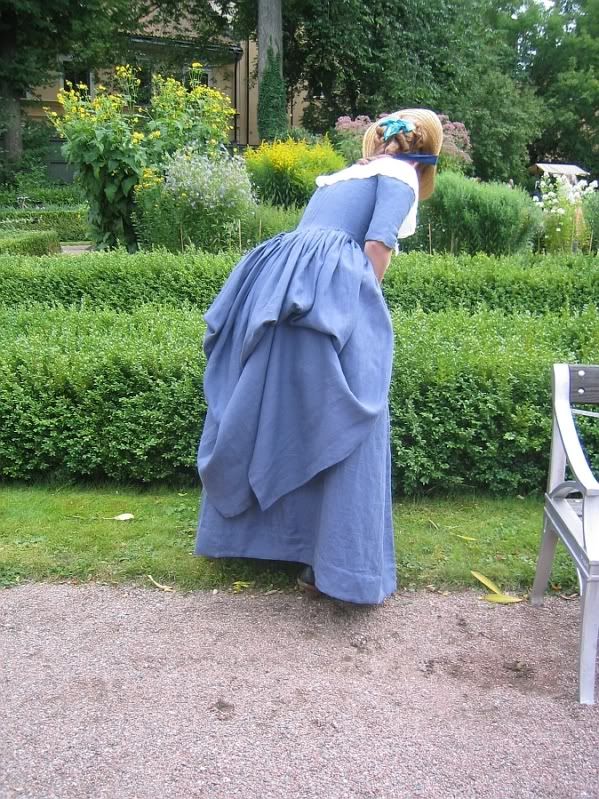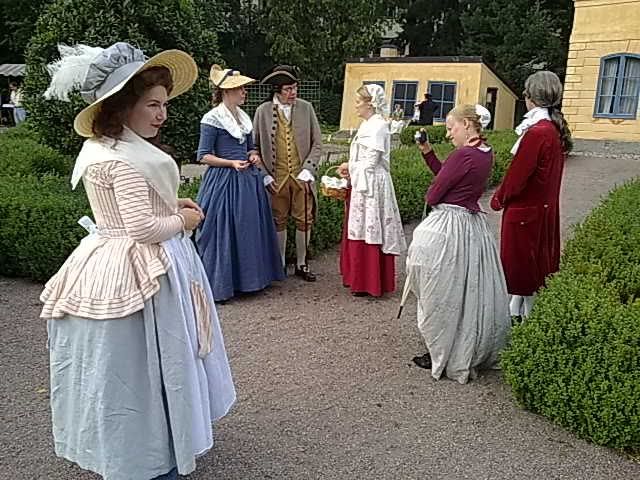 It was a very windy day and I would have liked more than one hairpin..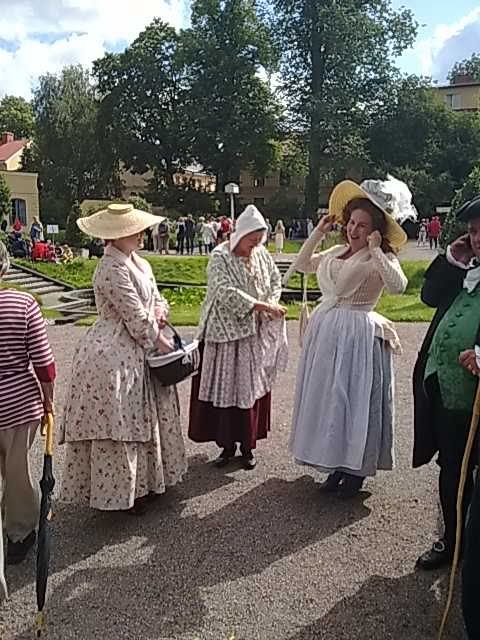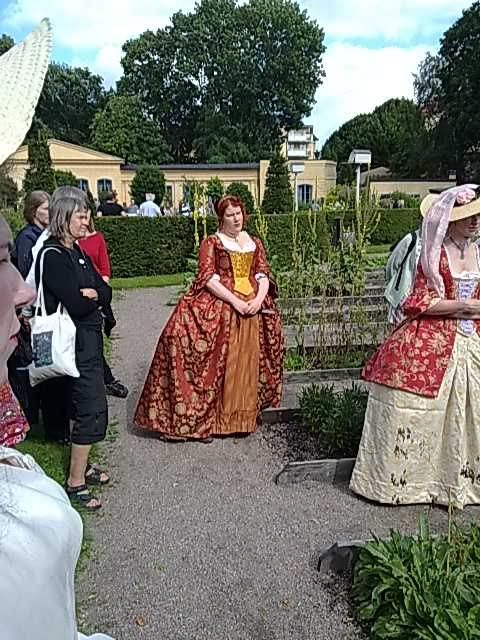 Inspired by Marie Antoinette's Trianon I borrowed a goat.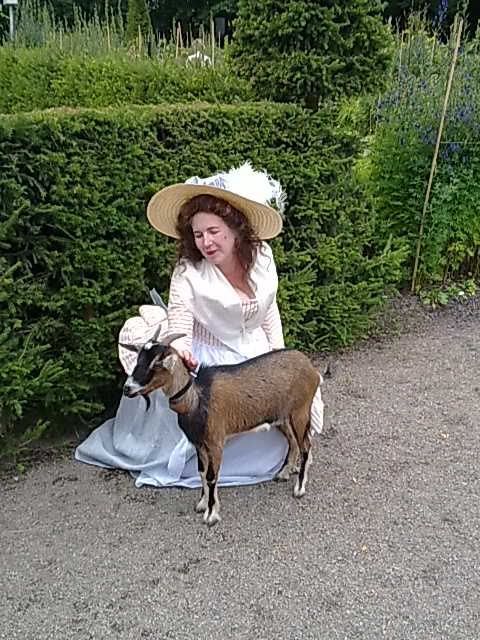 A glimpse of the garden.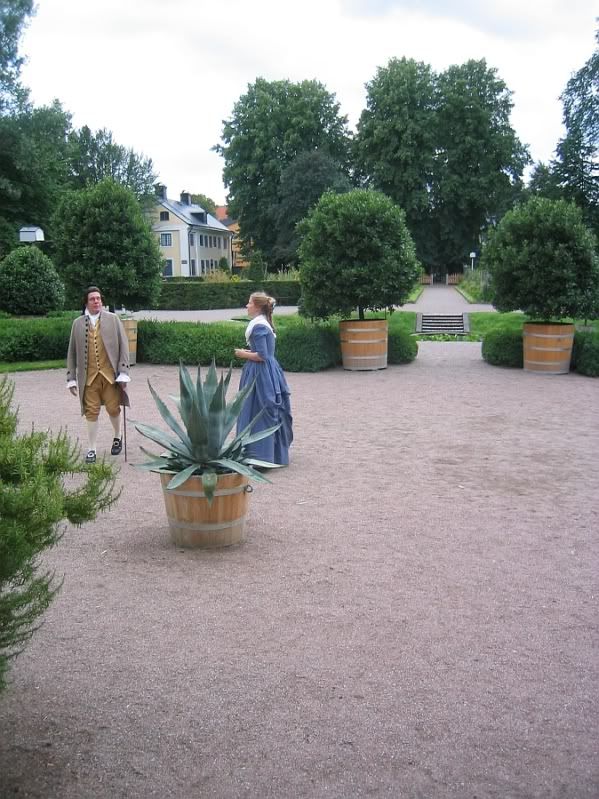 And suddenly everybody started singing
Improvised Bellman before dinner...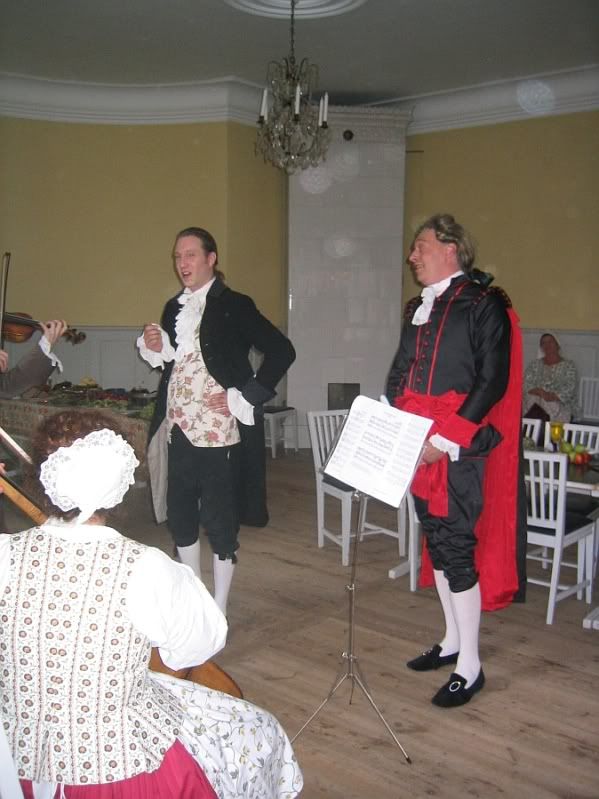 The "simple" dinner we enjoyed... I wonder what the host's view of an abundant meal is…