Some things floats around in one's costume mind, things that you have heard, but that you don't really know if it's true or not. One of those things that I have heard several times is that velvet wasn't used for women's clothes in the 18th century. How about you? One reason is that there is no evidence for velvet gowns if you read testaments and lists of assets, at least not in Sweden. And the other reason is that there are no extant women's clothes in velvet from the 18th century. On the other hand there are paintings of gowns that look more like velvet than silk.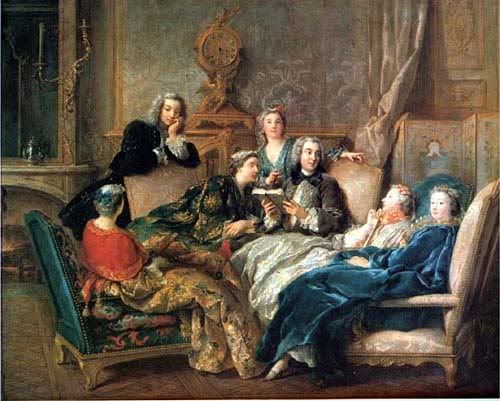 I know, a painting isn't proof. You can paint in anything in it, but I can't see why velvet would suddenly be totally absent from female fashions. I can see why it could be less popular, but velvet is nice and cozy and luxurious, so why not have a velvet gown for the cozy winter evenings. This is why I made my wrapping gown in velvet, even if I didn't have any proof fro velvet gowns.
Well, thank to Pinkdiamond and Corsetrasewing, I now have.
A velvet gown
, dated to the second half of the 18th century. I wonder why, though- to my eye it looks like the first half.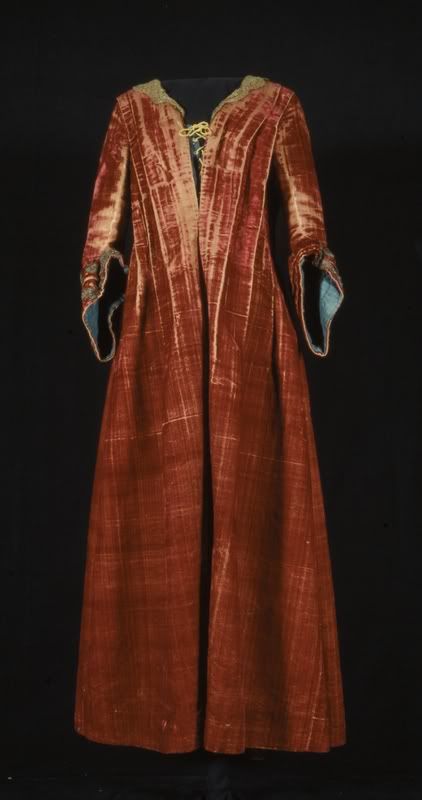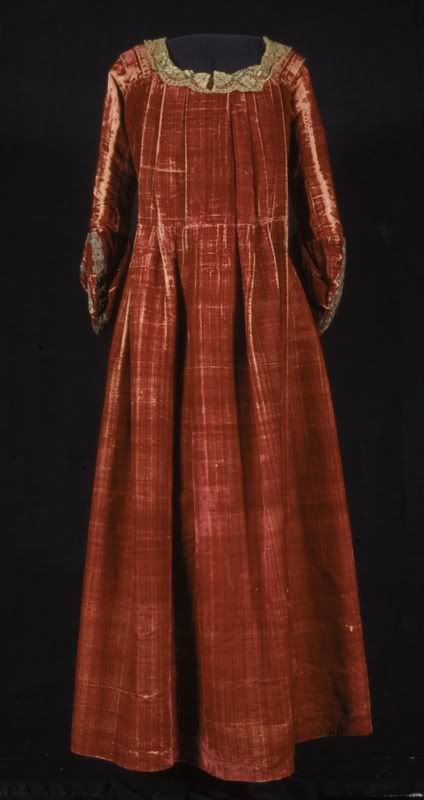 Then there are a number of velvet bodices found
here.
I don't speak Spanish, but following Corsetraweing's advice and searching with the words chronologia, the segle 18, then gipo, then vellut, they can be found. Just bodices, but I don't think that's so odd, given how much fabric an 18th century petticoat was made of.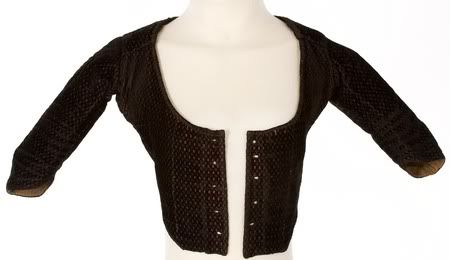 Can't have been used for anything else than nursing, but I wonder if it was really made like that originally or if it was changed into it after it becomes unfashionable.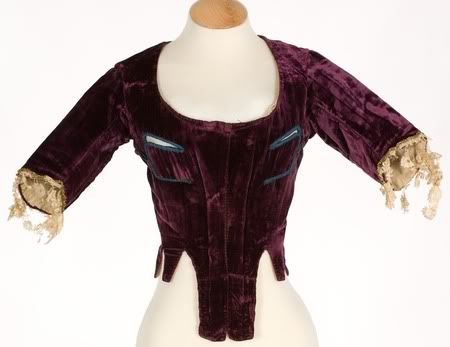 This one looks very Spanish to me.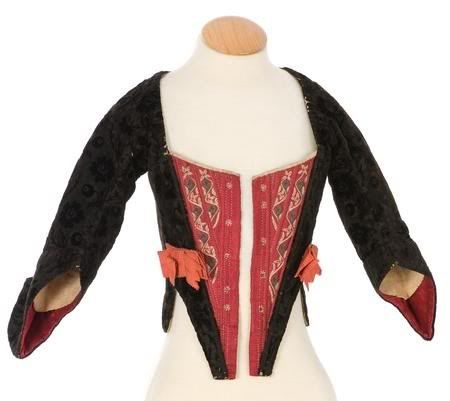 And this one is evidently of the very late 18th century.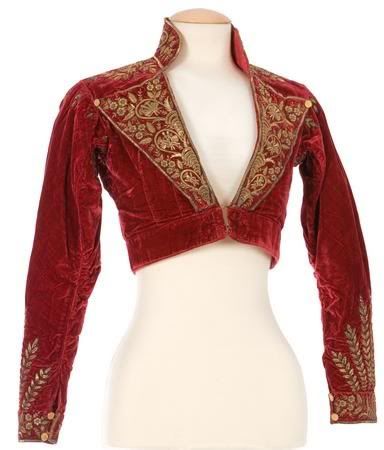 Of course, this is not proof that velvet was used everywhere in Europe. The bodices are Spanish and the gown French or Italian. The painting I have seen which looks like velvet have been German, French and English, so I think it's likely that it was used, albeit not a lot. I'd love to find out more, though.