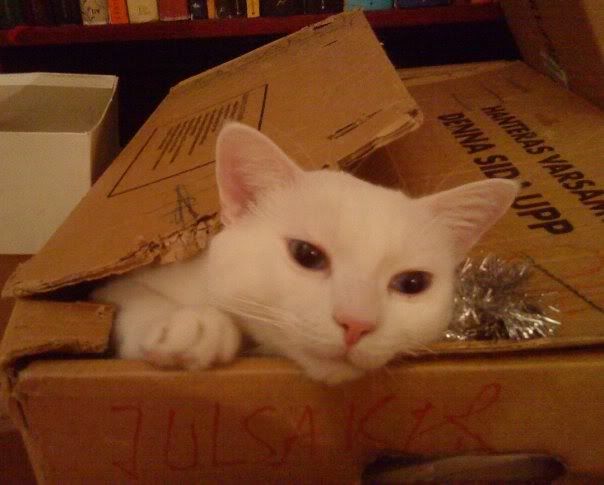 (Spacecat Spiff just waking up from a refreshing nap in the box for Christmas stuff)
If you feel the need to be benevolent, let me direct you here:
http://lysupp.fortumkampanj.se/places/434/
The company promise to put a light up at a public place in Stockholm and this is the place to vote for one. The park where Kristinehovs malmgård (the 18th century house I've talked about) is located is awfully dark, and a lamp would be very welcome. If you click on the button, you will give that particular park a vote.