I itch to sew, but haven't had any time to do it lately. Well, I sew, but in such small bursts that I have nothing to show. The ribbon embroideries on my reticule are done and I'm sewing on the spangles. I'm about to start cutting out the petticoat for the 12th night ball. I also have a modern underbust corset half-done and two wool skirts.
So instead, here is Spacecat Spiff for your enjoyment.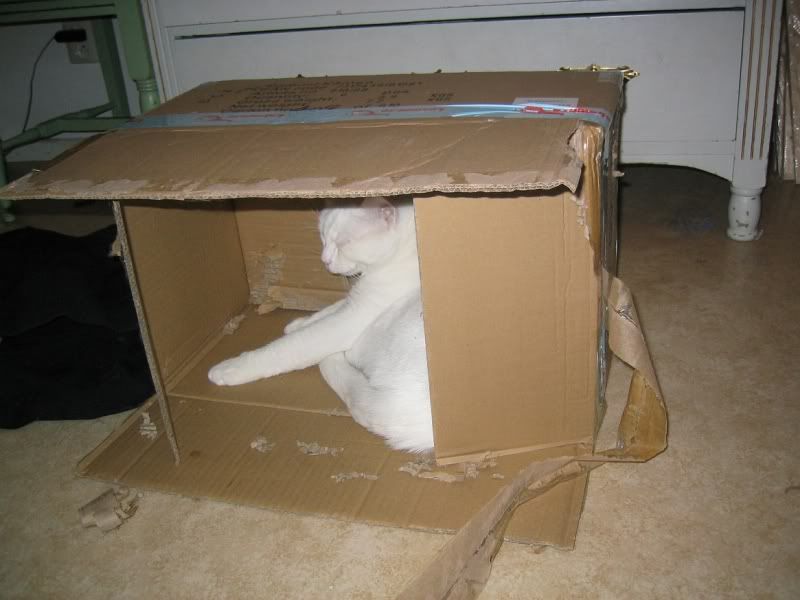 He and Page, who escaped the camera, managed to kill this evil cardboard box in the course of an evening. It's very dead now.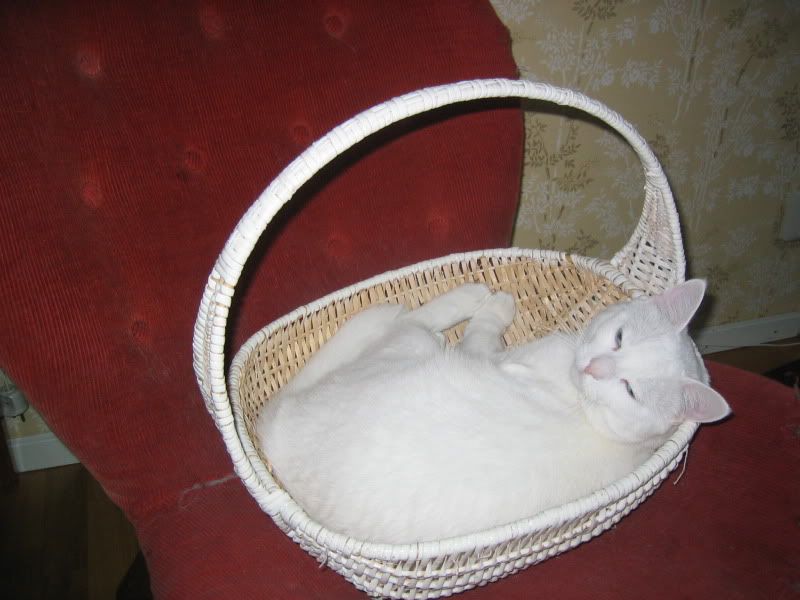 "Well, what did you expect when you put a basket on my favourite sleeping spot?"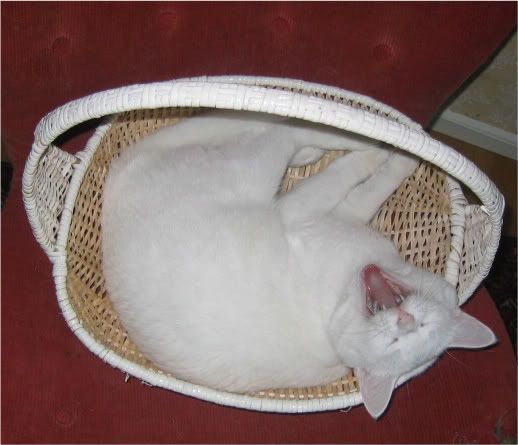 "And I'm very, very sleepy."