I'm lazy; so here is the post I had imagined I would post last Sunday. Oh well. I had a very nice last Saturday, beginning the evening with eating Christmas food at Kristinehovs malmgård. And not any Christmas food, but an 18th century one. I think you will agree that
that it looks very nice.
Those pictures are from the day after when Gustafs Skål had their own little party, but I went with my family and didn't dress up in 18th century clothes. I was still wearing a corset though, so before the dessert I had to sneak into the toilet and unlace me a little bit…
When we had eaten ourselves almost comatose my family departed home and we continues to
Hootchy Kootchy Club,
which is a burlesque club. I've wanted to go there for ages, but have had little difficulties finding the time. I've heard that it's good, but I had no idea what to expect. I enjoyed myself immensely though. It was a very nice atmosphere and people really dressed up, ranging from vintage to burlesque. Evidently there is also a theme to every occasion and this time it was the Adams family, so there was a lot of Morticia's and Gomez' around. There were also a small group of young men in very ordinary clothes and a rather dazed look that was overheard to say out aloud in the men's room; "What kind of place is this?", so they probably got there by mistake.
There was a show, which was mostly good. There was a stripper who is a little person,
Selena Luna,
also a very pregnant woman in very little clothes and two great singers. I must say that they all looked great and proved, if that really needs to be proved, that female beauty is so much more than what media tries to make us believe. There was also some numbers that was more ludicrous than anything else, too, though. If you don't mind nudity, then there are some nice
photos here.
And now I'm sure that you are all dying to know what I wore to this occasion. I think I can safely say that I was one of the more understated ladies there. Unfortunately I didn't get around having any pictures taken until we got home, and then only with a cell phone, so the quality isn't the best.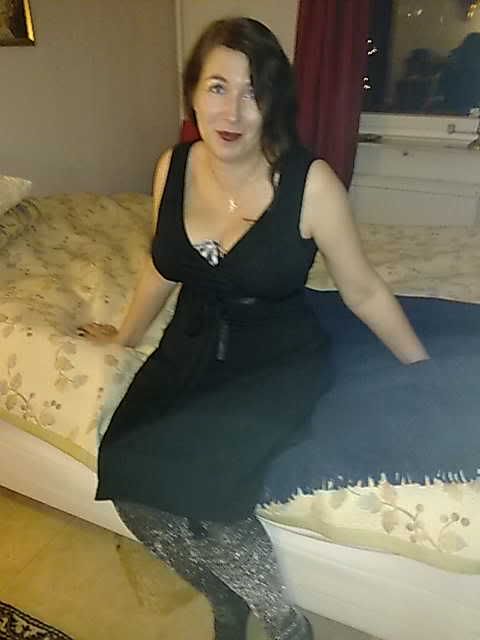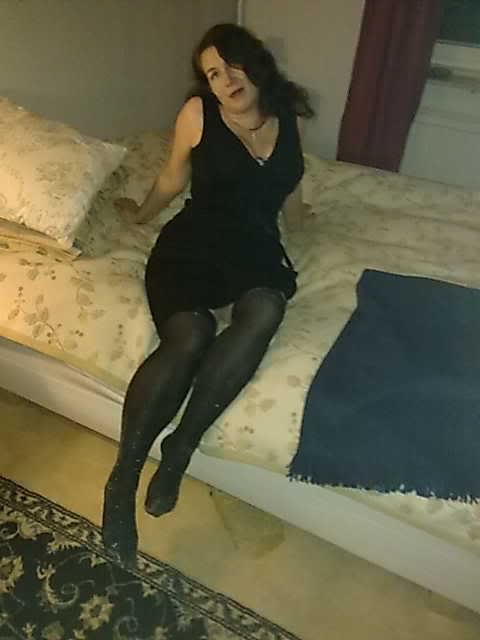 I've had the dress for ages, but it's been a bit too tight. I was very pleased to discover that it's almost a little loose now. I didn't
need
to wear a corset underneath, but it do gives you a nicer shape. Besides, I like wearing corsets, albeit the next time I'm NOT going to stuff myself with Christmas food first. I had managed some very nice finger waves, but the damp weather and the late hour make them a little indistinct on the picture. To this I wore these shoes: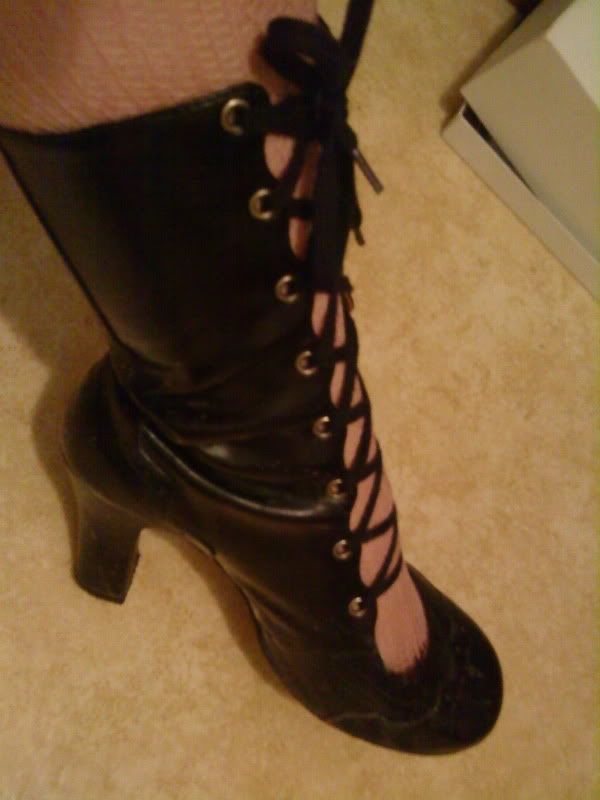 I wanted to make a little fascinator and almost got it done. However, the veil gave me trouble and I felt that I wanted to dress up at leisure rather than to sew myself into frenzy. I'm pretty pleased with it, though and I'm sure I will have an opportunity to wear it at a later occasion.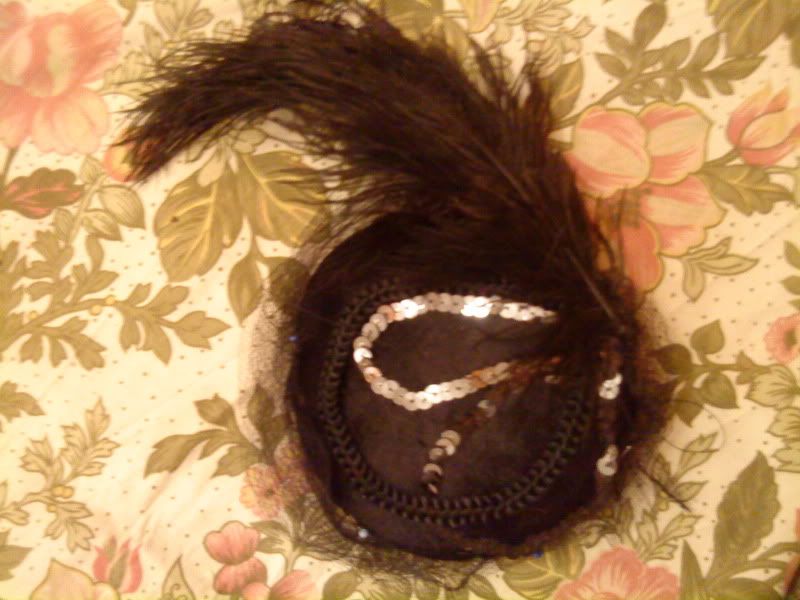 The base is a piece of felt carpet that works very well to make hat outs- I've made several. I padded it a little and covered with some stretch velvet. The decorations are all form my grandmother's hat decoration stash. Spangles, a piece of fancy cord, the feather and the veil. The veil has some unsightly holes in it, which is why it gave me trouble, as I want to drape it nicely, but I'm sure I will get it right eventually. Instead I wore a spray of silver flowers with white stones in, so I think my hair was nicely decorated anyway.
And as I said, I had a great time and I look forward to go again!