Sunday we spent in the garden of Linné in Uppsala. They have a market there and Gustafs Skål was invited to be beautiful for the enjoyment of the visitor's. After there was a very good meal to be had in the orangery and also a guided tour of Linné's town house. It was a very pleasant day, mostly cloudy, but warm. We strolled, had coffee, talked with people, had ice-cream and generally enjoyed ourselves.
Janne worked, though. If I have understood it correctly there is a series of educational movies made about historical events. No dialogue to speak of, but a speaker voice over. They were filming in the garden and Janne had been enrolled to play Gustaf III. All in all a very nice day, apart from the fact that the filming didn't end when they were supposed to (what a surprise…) so we were much later in leaving than we had planned. As I had to get up at 4.30 the next day, I was not happy with that!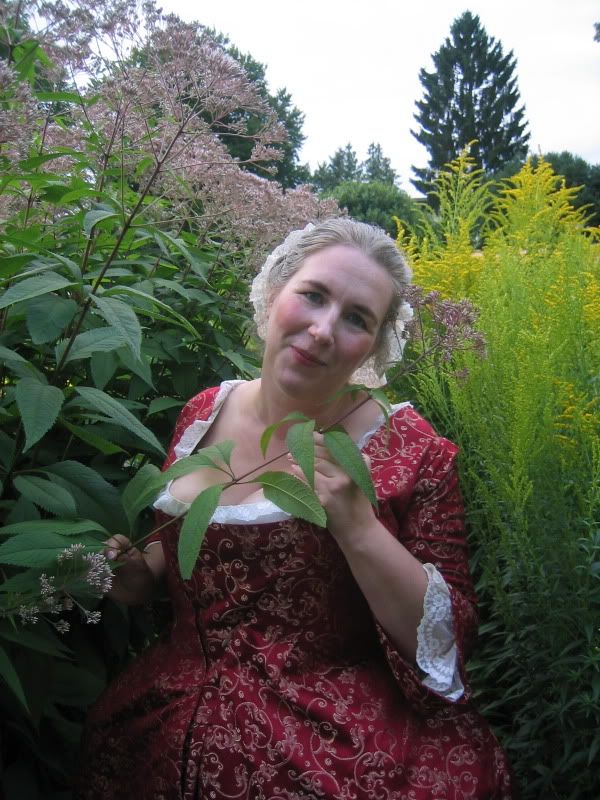 Though most of my clothes are late 18th century, I do have some earlier gowns and its fun to wear them too. The pet-en-l'air has an earlier cut, winged cuffs, no seam at the waist and the pleats in the back are not sewn down. It may not be the most flattering gown on me, and even if it's an old gown, from 2003, I still love it. To vary it a little I tucked it up into the slits of the black petticoat, an effect I rather liked.
I think I shall be much better in powdering my hair from now on. I've always liked it, but while talcum powder looks fine, on me it makes my scalp itch like crazy for days after. Here I have used Ageless Artifice's hair powder which has starch as main ingredients and my scalp didn't say a peep. I also think it stays on MUCH better than talcum powder. I suspect that the reason is that it's not as finally milled and doesn't disappear into my hair but stays on it. I sprayed with hairspray, brushed on the powder with a large brush and then sprayed
very
lightly with spray again. I was in my sixth hour of wearing it and you can see that it still looks good.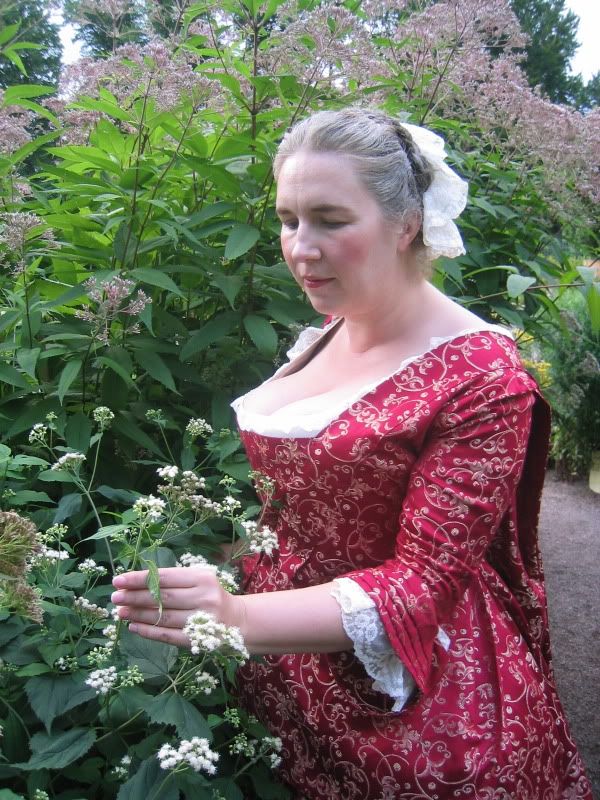 I love hollyhocks and the colours on these were amazing- almost black!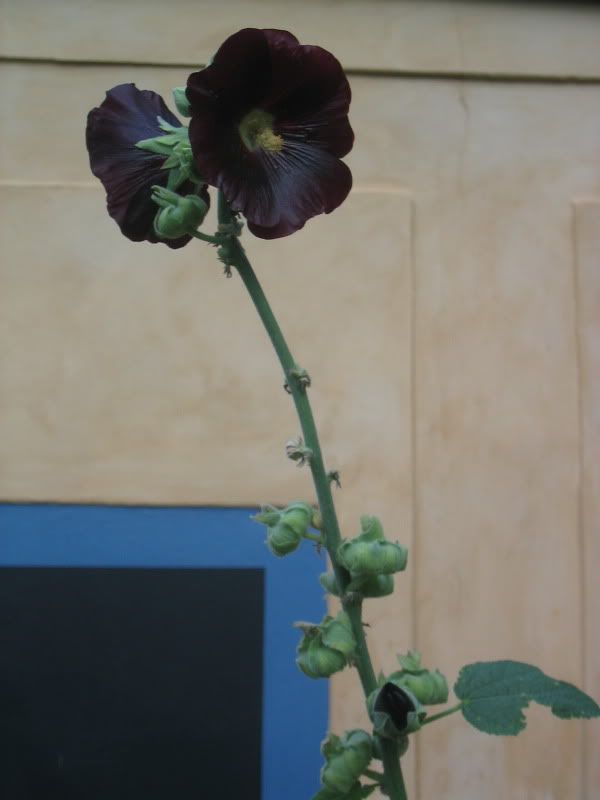 A boob shot, just for the fun of it.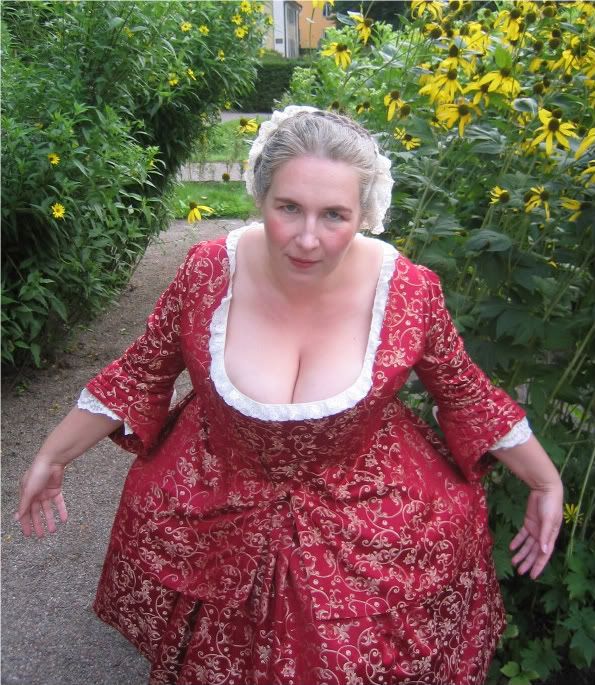 Lithia Black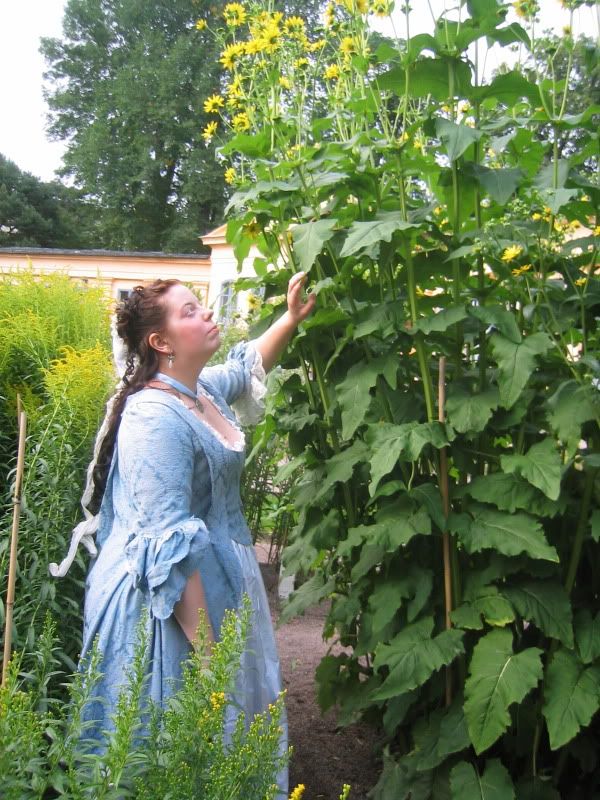 Not really smoking, but holding the pipe for her boyfriend.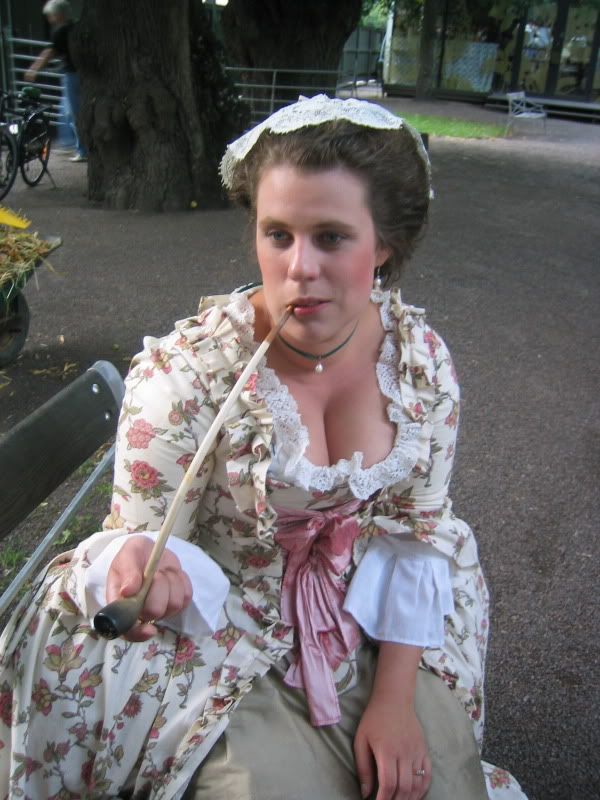 Annali and her adorable mini-me.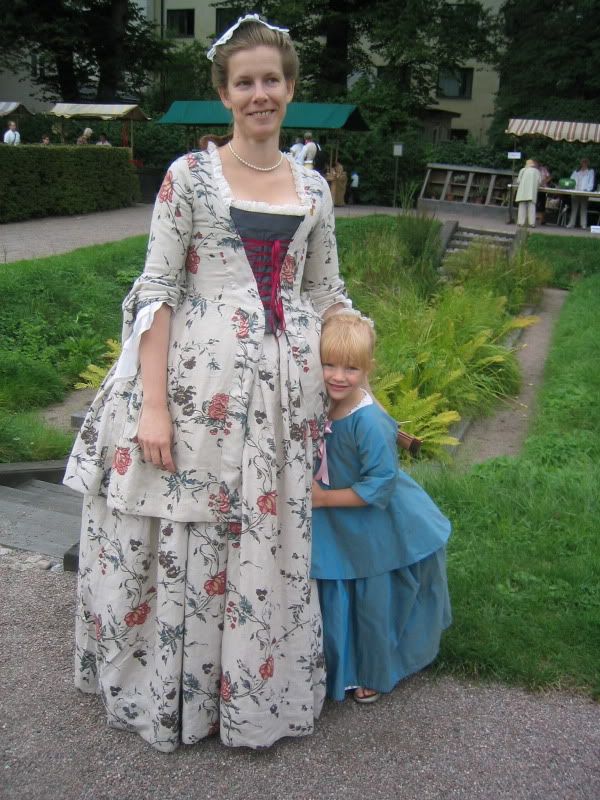 Anckarström, on his way to shoot the king.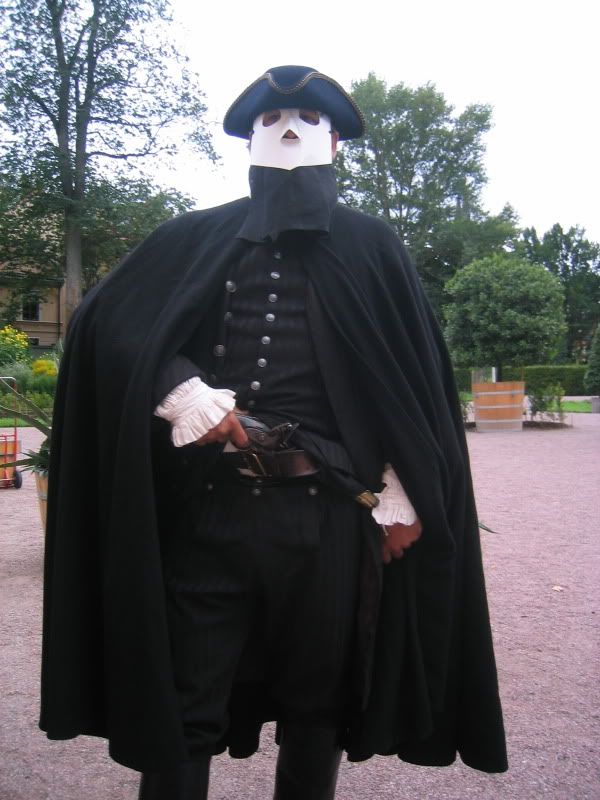 The king.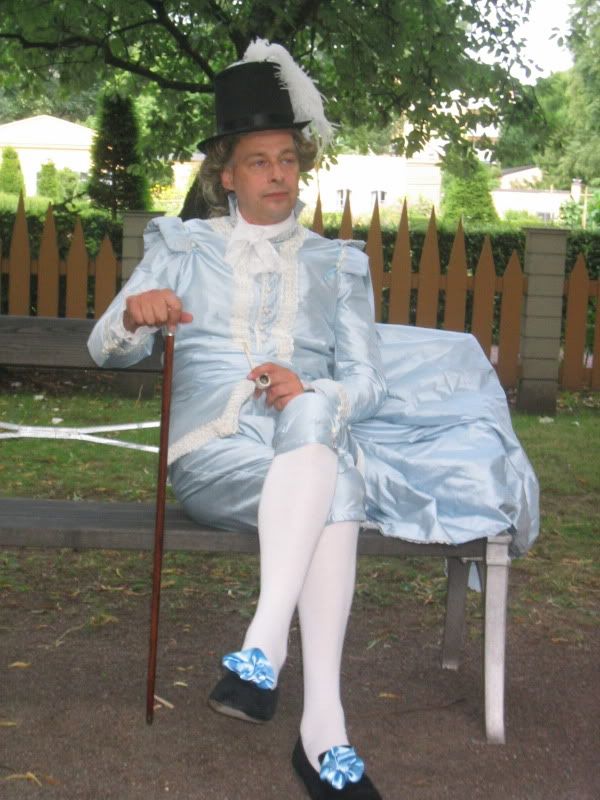 Janne resting his shoulder between shots.