I finally got a decent picture of my blue 1950's dress.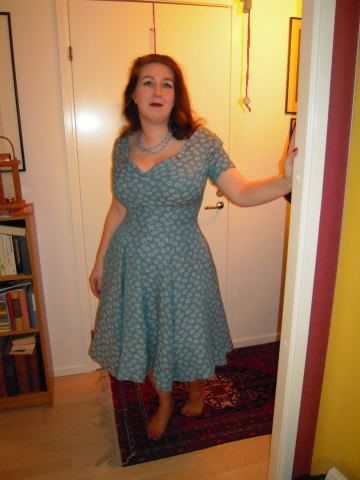 It's a Vintage Vogue pattern and I'm quite pleased with it. I made it when I was bridesmaid for my sister, but I was running out of time and omitted the sleeves for that occasion.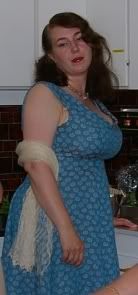 When I wore it first I just have one of those "slimming" bodices underneath and a petticoat. Actually one of my mother's 50's petticoats.  Last time I wore it I had an underbust corset underneath, which improved the fit vastly, and I didn't laced down much. I think that may be because the pattern is from the 50's and back then women did wear foundation garments and the patterns naturally reflected that.
And here are a few other pics. I felt very pretty that evening and I think the photos reflect that.