I did this hair on a friend a couple of years ago. It's a rather easy way to get a 1770-1780's hair. The model's hair was thick and long, somewhere between BSL and waist and a dream to work with. She had curled the front hair and then I teased it quite a lot, adding extra strength hairspray.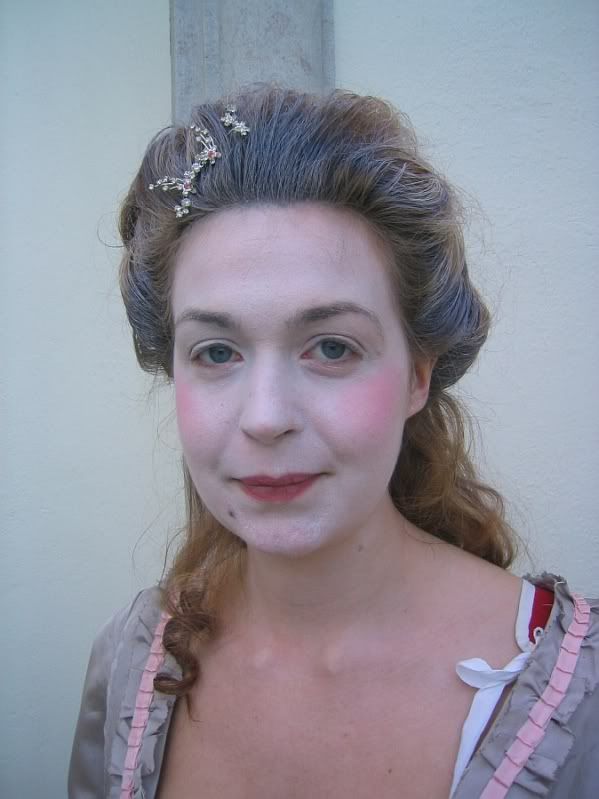 I tried to make a little diagram- I hope it's understandable. I combed the front hair over the pouf the teased hair made. It would, of course, be perfectly possible to use a rat instead, to achieve height. It would necessarily if one wanted even bigger hair. I pinned the hair behind the hair, where the blue line is. Then I rolled the rest of the combed over hair in the opposite direction to hide the pins, and then pinned that roll invisible. After that I rolled three smaller sections of hair in a row. I used a pencil to roll around, but one can also make tubes in stiff paper and let that tube remain in the hair. Then I did two bigger rolls at the temples, this time using the can of the hairspray to roll around. Then I collected all but one strand of hair into a ribbon very close to the tips, which I then folded under and pinned to the base of the neck. The remaining strand was curled, again with the help of the pencil and hairspray. I also sprayed every section while I worked on them and then sprayed it all when it was done. Lastly I used white hairspray to finish, and put in some decorations.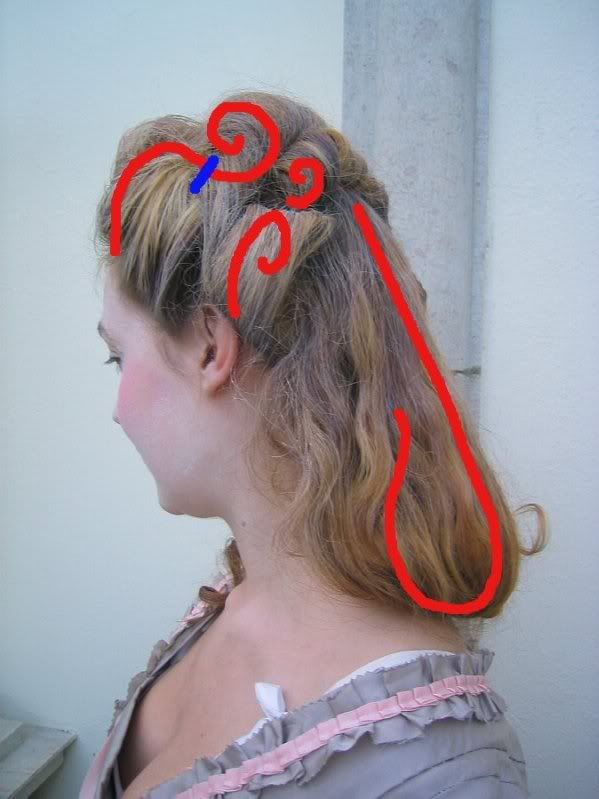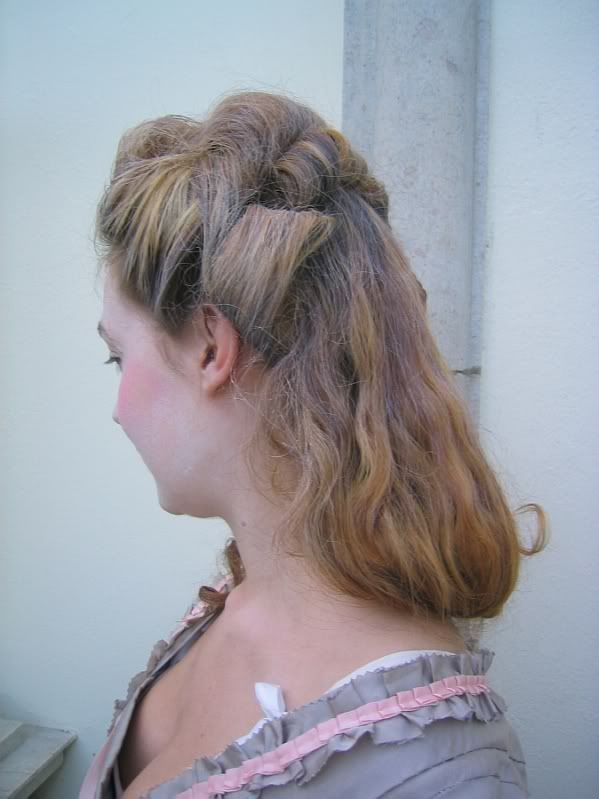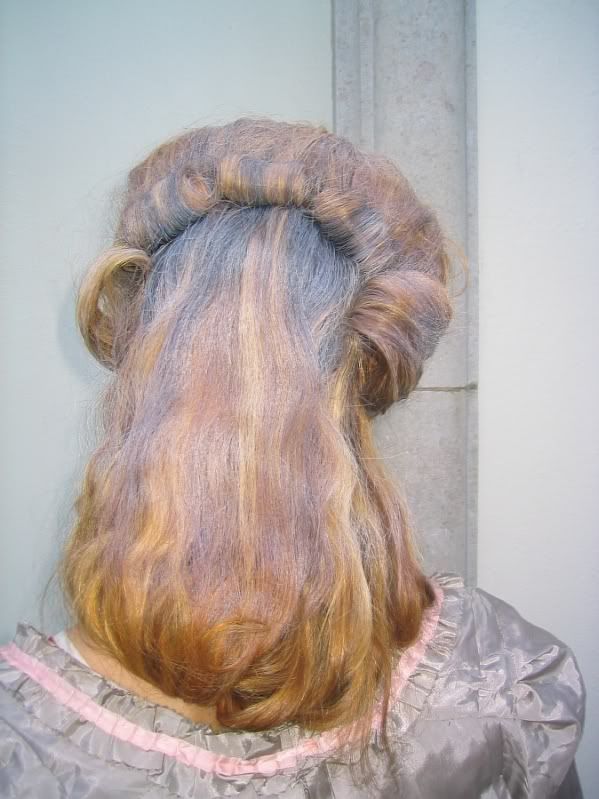 I was a bit pressed for time and I would have liked to be able to give it a more finished look. As a variation one could have done more rows of small rolls down the head. I don't think I could have done this style on myself, but it was not complicated to do on someone else.