All my plans of finishing the stays soon after my last post about them got a bit delayed due to a nasty cold, but here are some progress.
After attaching the shoulder straps I needed to try them on to be able to determine how longs straps I needed. I used some old boning left over from an old pair of stays, which is why it sticks out so. Trying them on made me realise two things. First; they were actually not too small, which I had feared, but too large! So if I don't grow larger I won't be needing that stomacher I made. The second thing, which I already suspected, was that I needed more boning in the front, as you can see here: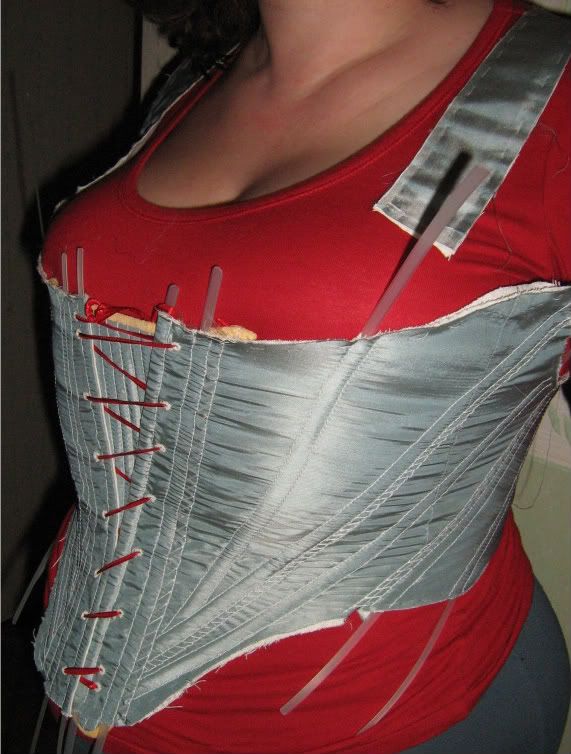 As the sides doesn't have any boning it wasn't hard to remove some of the surplus there, which gives the stays sideseams, but I can live with that. I also added some more boning channels at the front. I use plastich whalebones I bought on a roll from Cheaptrims years ago.
I did some decorative embroidery in white and yellow to tie the colours of the thread together with the chamois leather-binding. I used buttonhole silk for that, as that was the easiest way for me to find a thicker silk thread. I'm really pleased with how that turned out.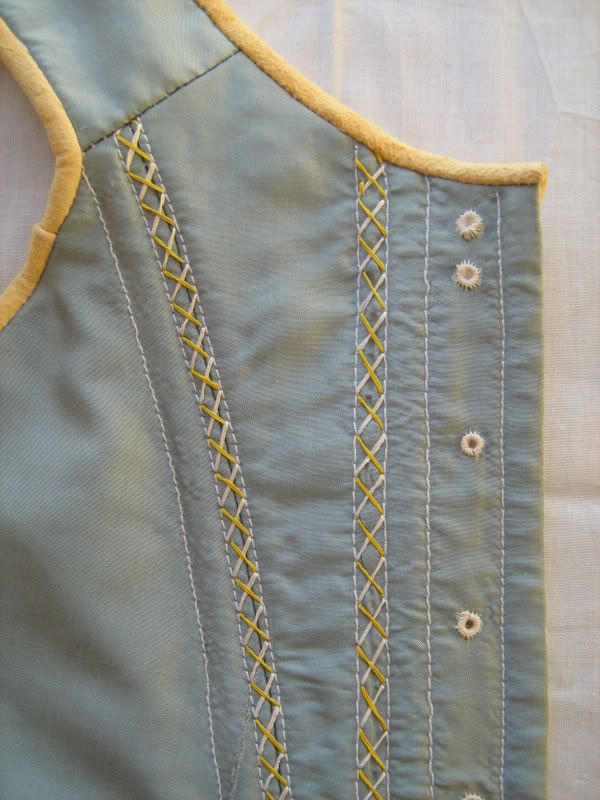 I really liked working with the chamois leather, but it got a bit bulky where I needed to join two pieces. Next time I will not put the ends on top of each other, but letting them meet preciely instead.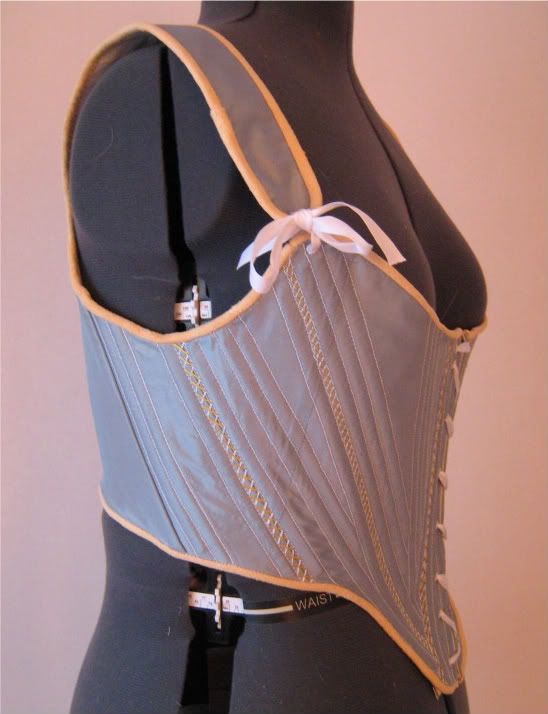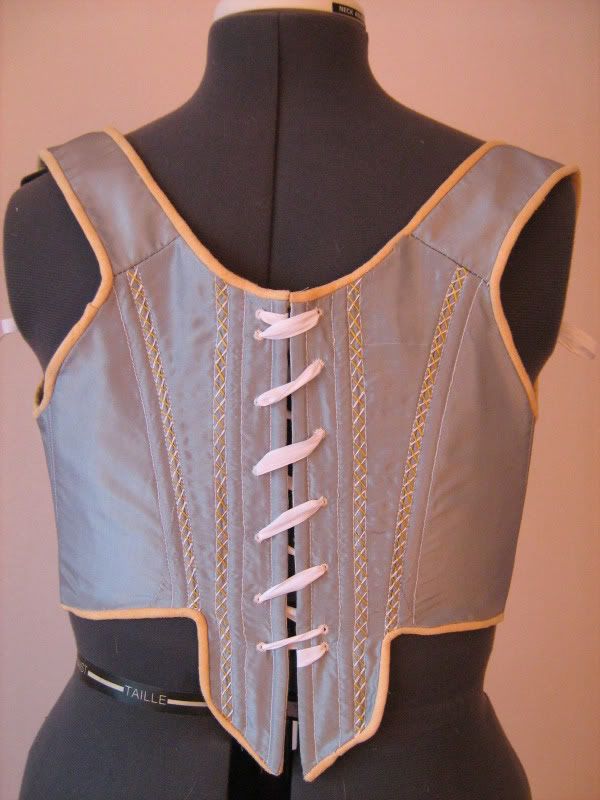 The exterior is now completely finished, as you can see, but I still need to put in some horizontal boning as well as the lining.