Late Victorian clothes aren't my strong point, so if you have other ideas on the dating, please tell me. My guess is around 1880-1890. It's in black silk, and it has no boning. From the look of it, there never were any either.
Two pics of the front.The belt is part of the structure and can't be removed.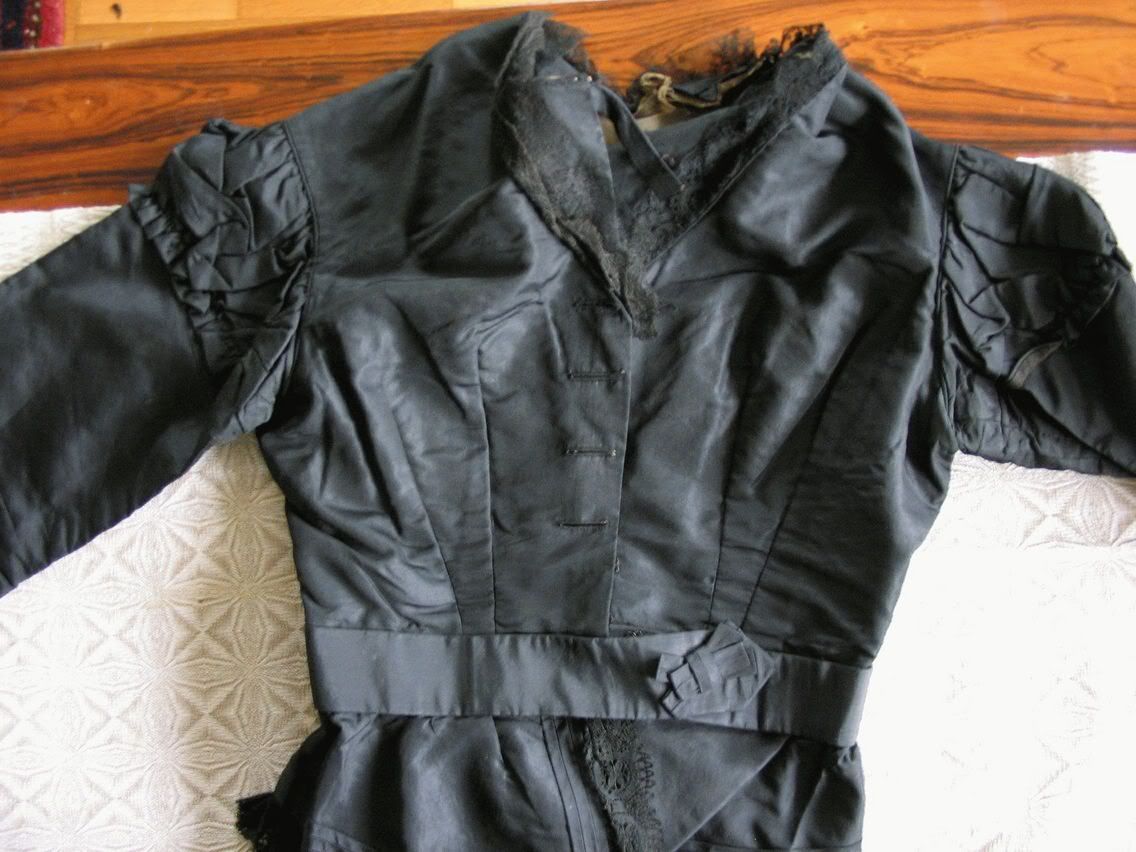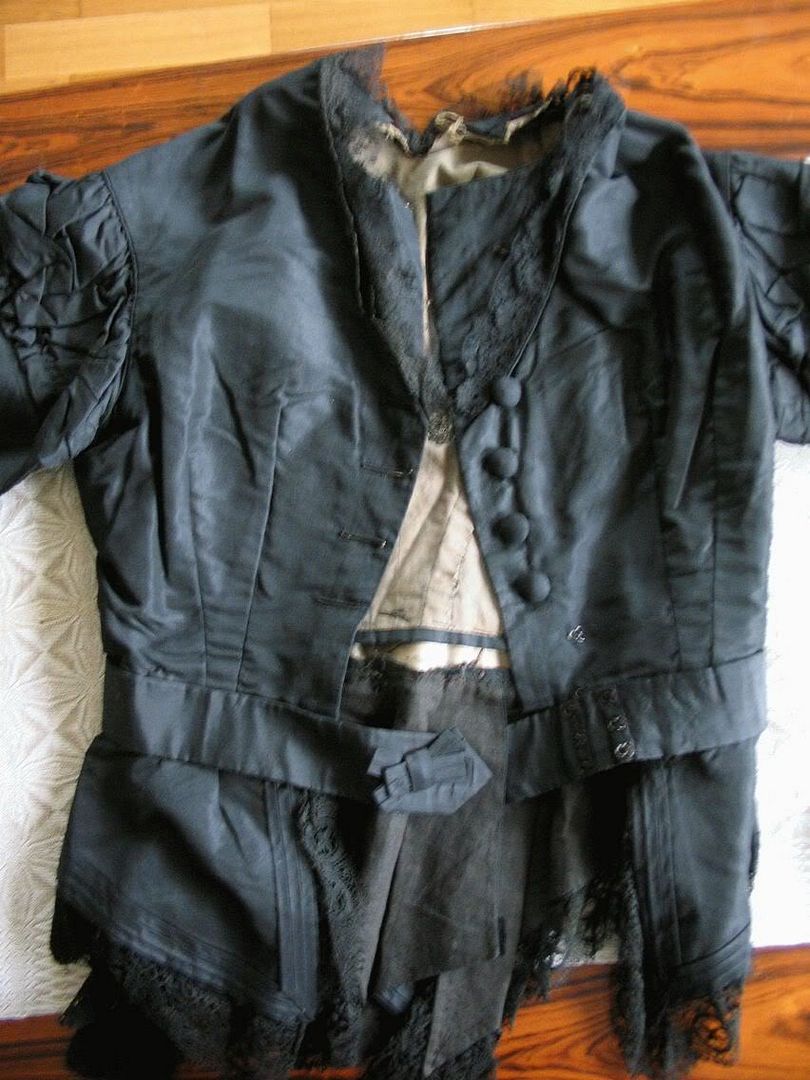 Detail of the belt.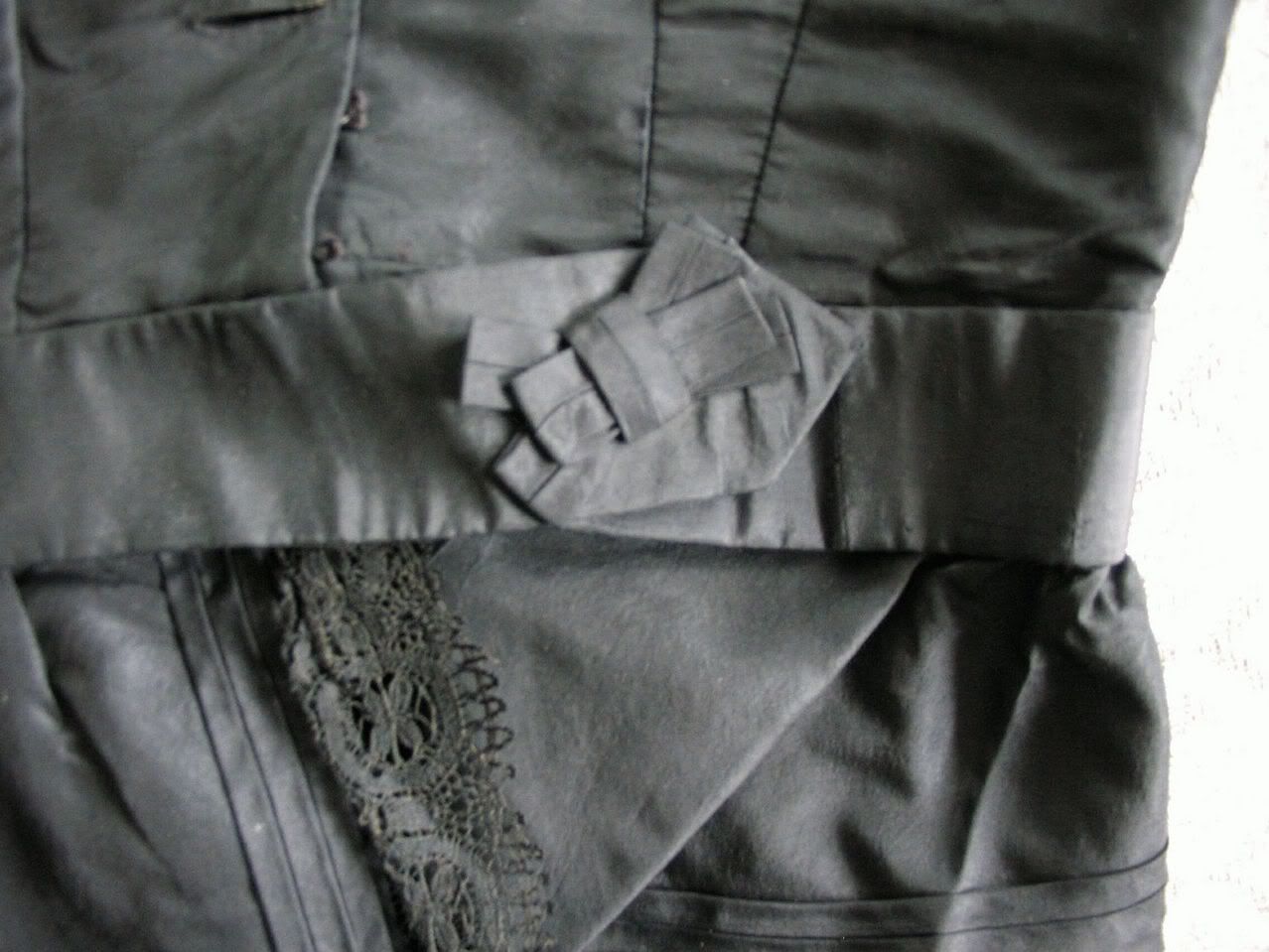 The back.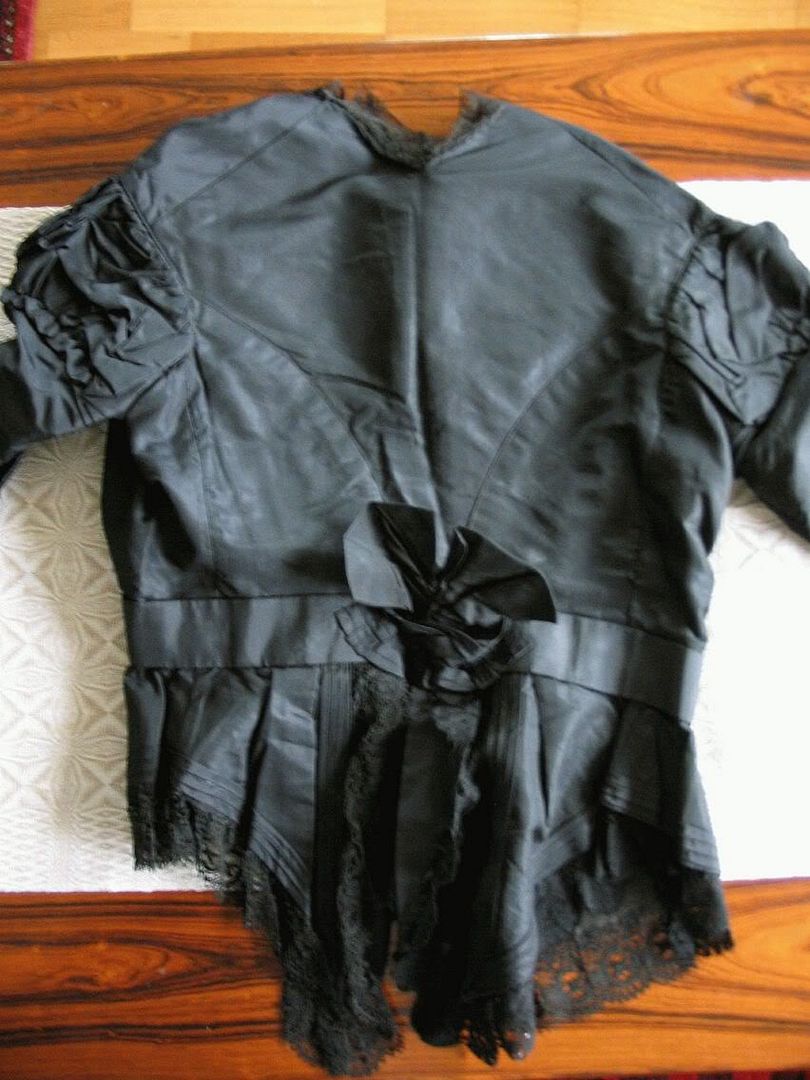 The inside, front.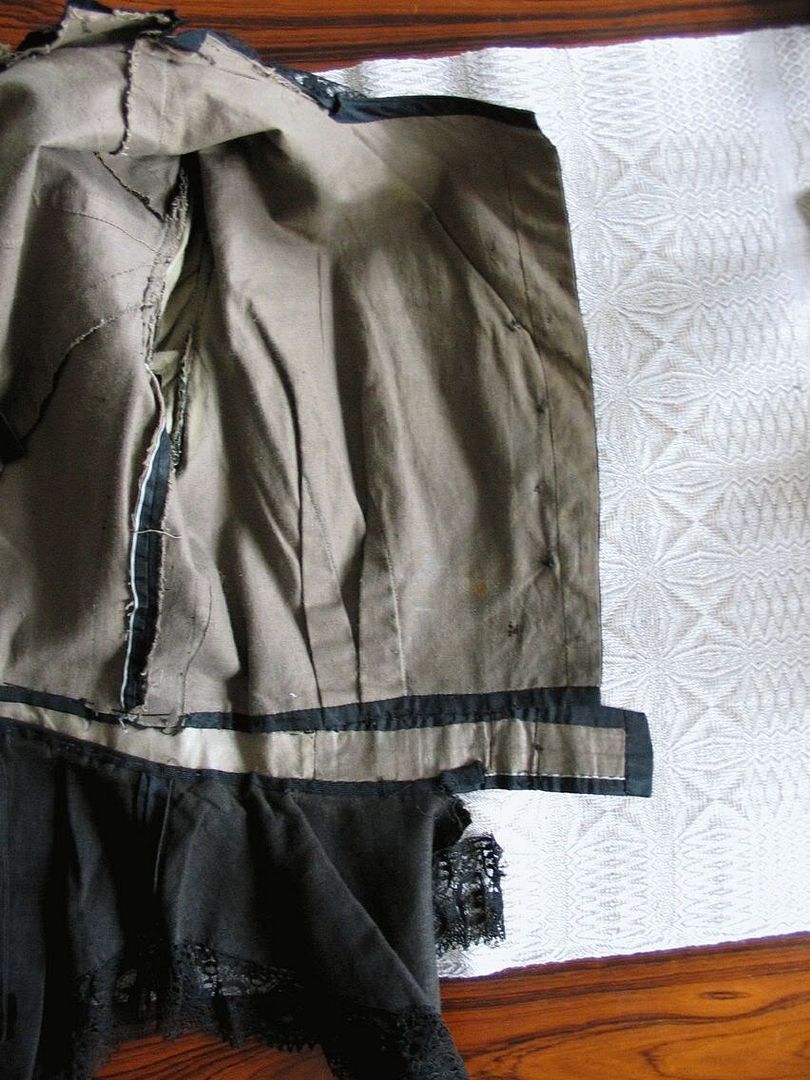 Detail of the pleated basque. The lining of the basque is of a much lighter fabric than the rest of the bodice lining.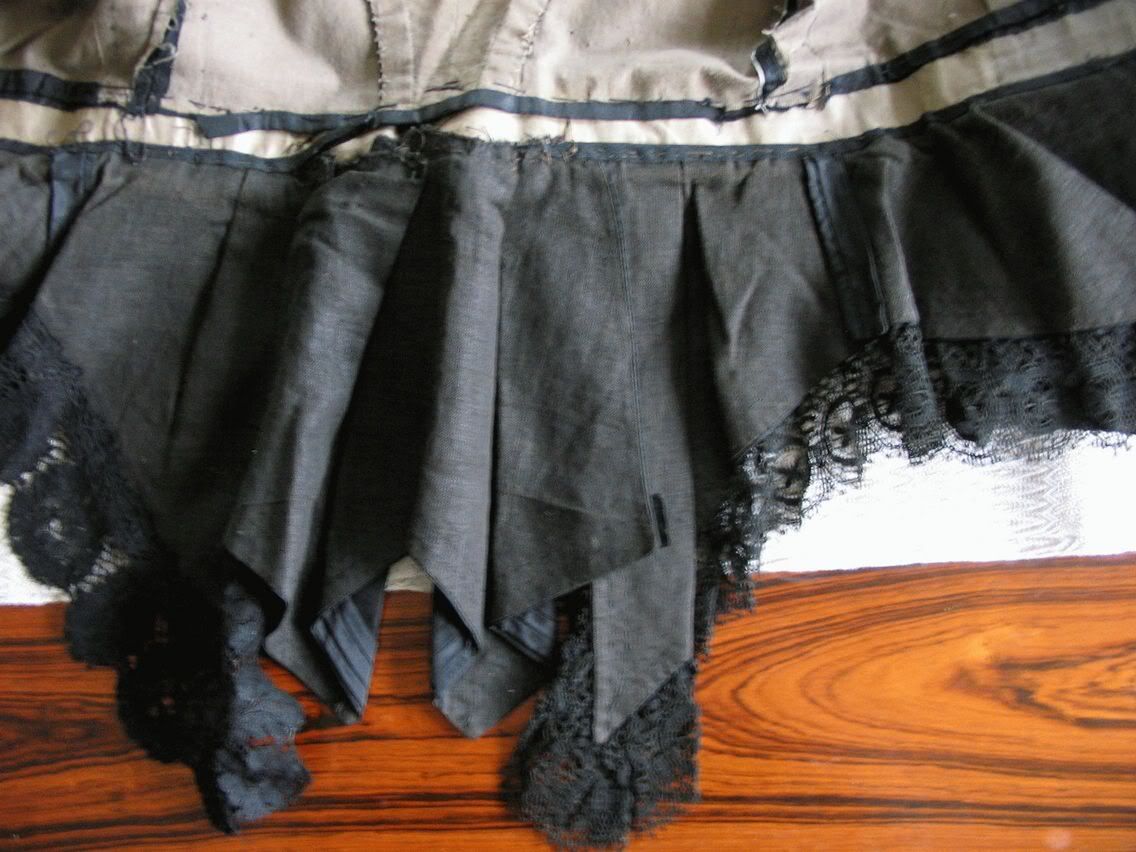 The sleeves are plain apart from the small pouffe at the shoulders, and 3/4 long.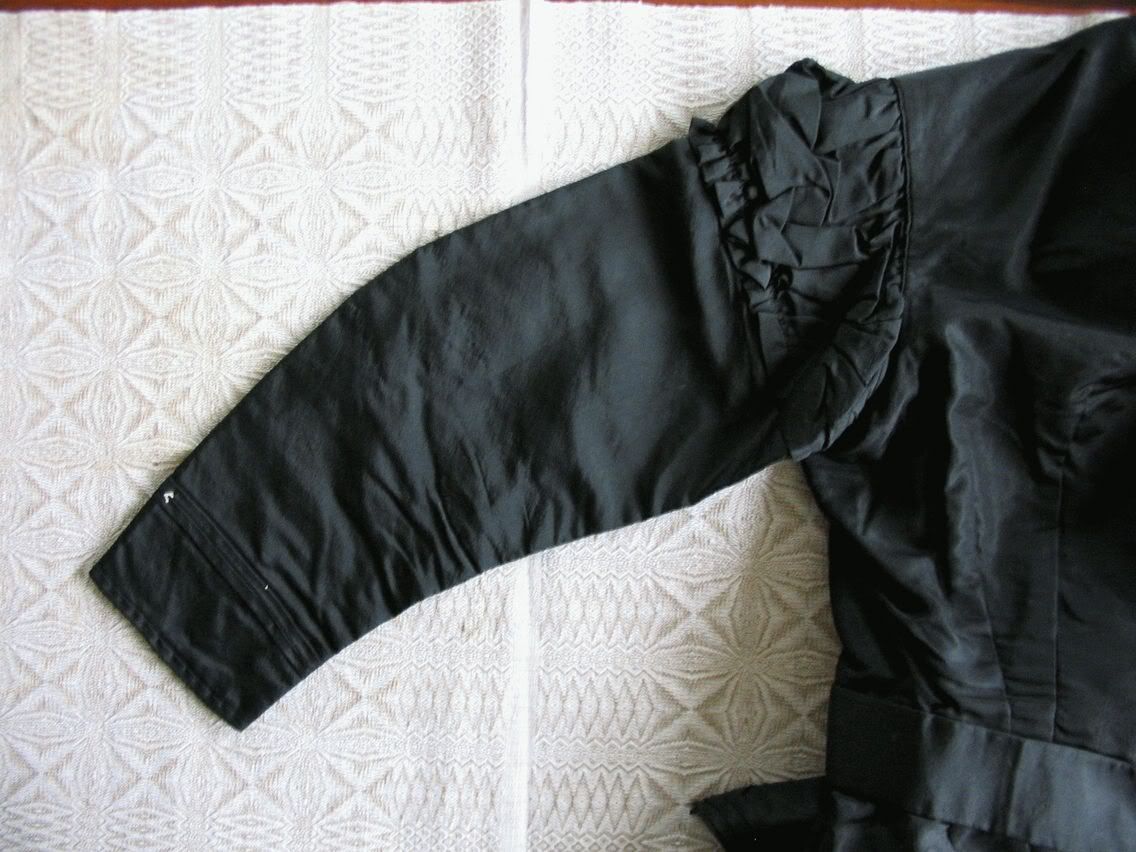 There are two small tucks at the wrist.