My grandmother had a collection of Victorian clothes that I inherited. She was given them by her neighbours when my Mum was a child, a couple of unmarried sisters that she used to help out. The clothes belonged to their mother, a very wealthy lady that was widowed when she was quite young. The clothes range from late 19th century to a coat from the twenties and there are capes, a gown, a bodice, shawl, a petticoat and the aforementioned coat. I posted photos of them on my Livejournal years ago, but I think you may find it interesting too. Igame heavy, so there will be a number of posts.
First out is a cape in black silk, covered with net. The net is dark brown now, but I'm certain that it was black originally. The net has appliques made of black felt, outlined in a narrow braid. The hem has a ruffle. The edges are trimmed with very thin transparent silk, pleated.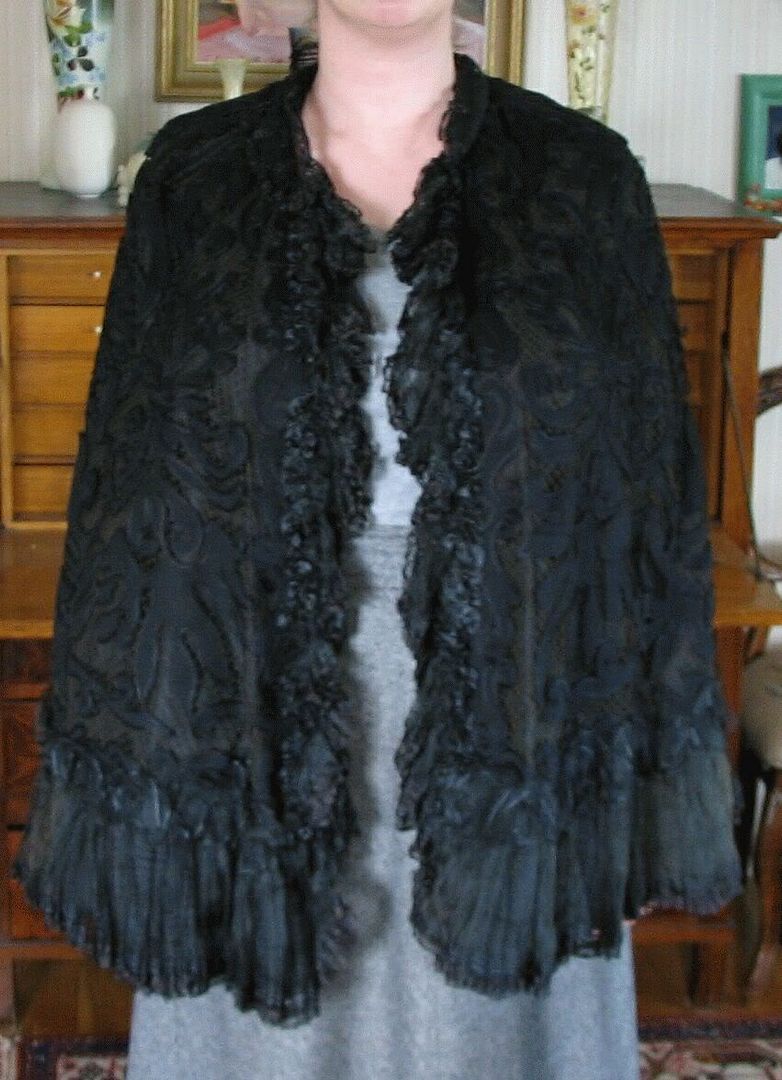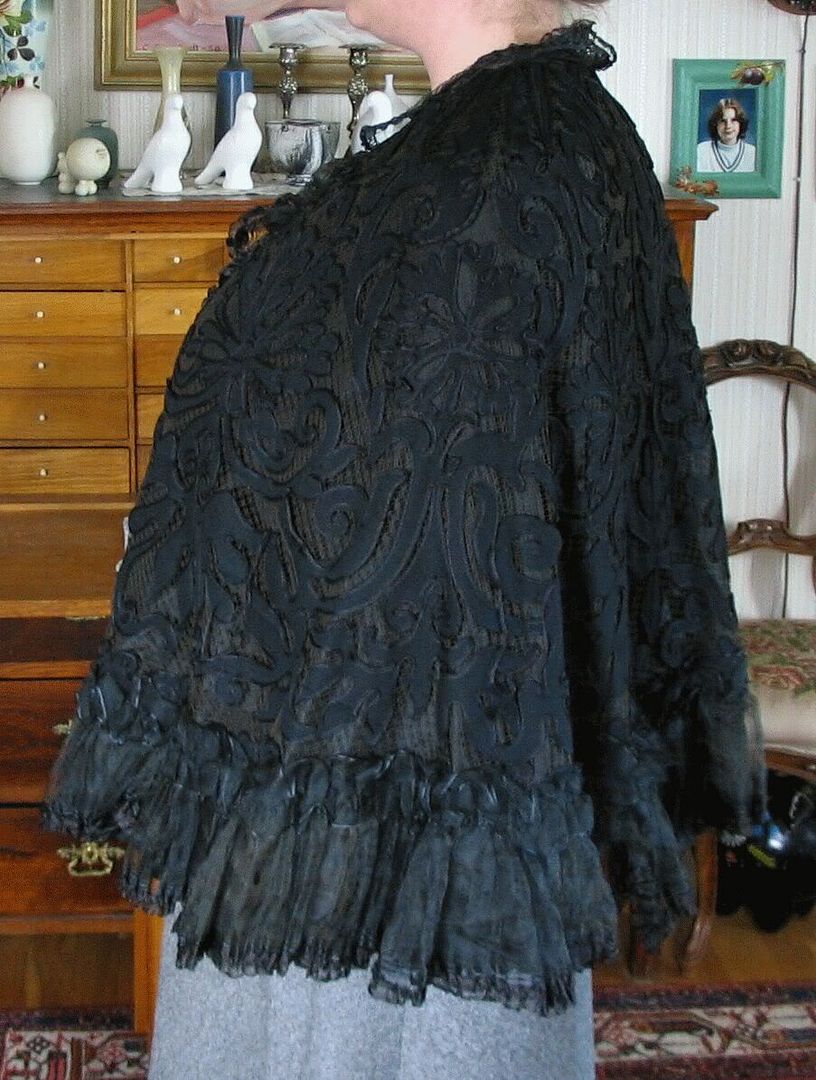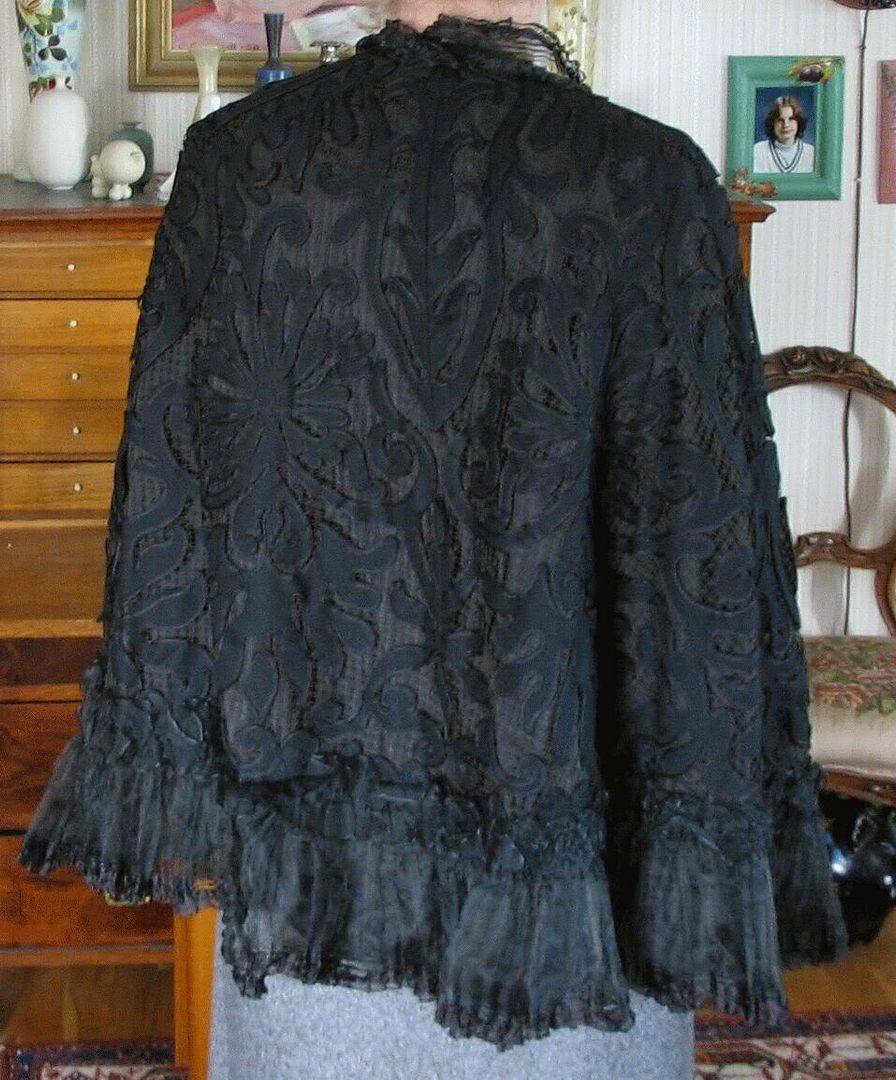 Detail of the back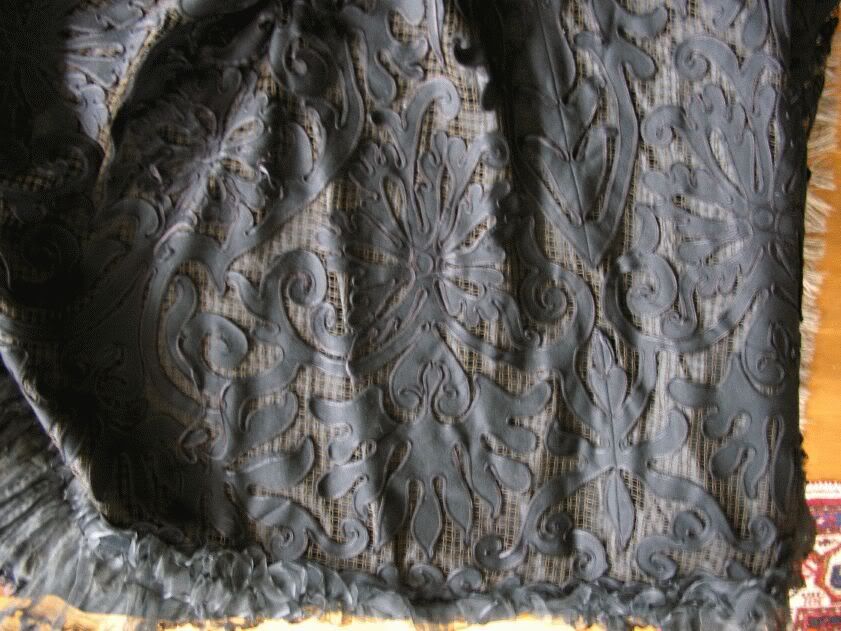 Detail of the edge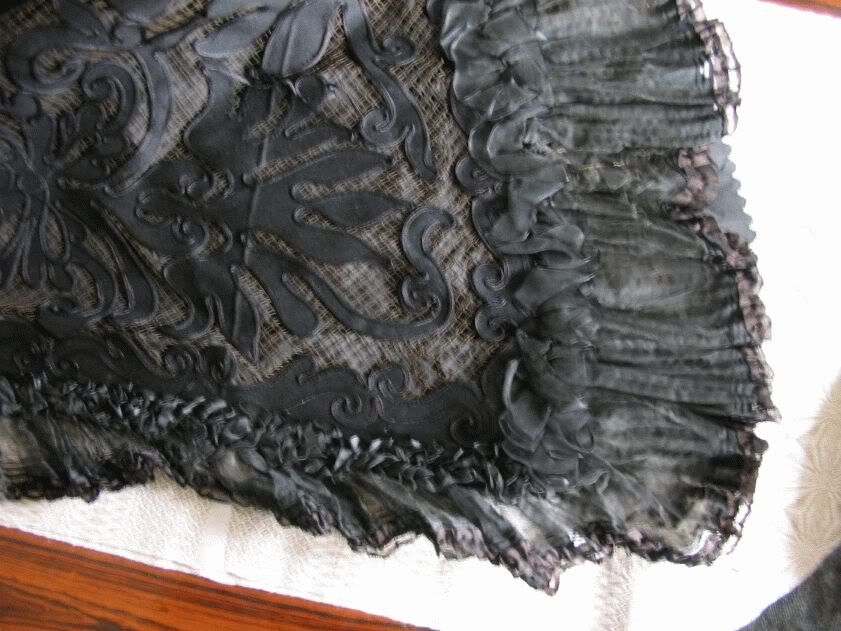 Detail of the edge from the inside. The ruffle has pinked edges.