There was a Vauxhall at Kristinehovs Malmgård last Friday. Which I attended and enjoyed immensely. It was a smallish party, with a very simple, but tasty, dinner and then dancing and also some singing. There was also way too much of spiced snaps, which was a bit dangerous. Especially the one spiced with cardamom, which must be why I suddenly felt quite drunk… Just because I had such a good time, I didn't have around to take many photographs, but here are the few I managed.
This was before we left. I was trying to decide if I was to wear my velvet jacket, or not and instead just wear the pink sash. I went for the jacket in the end, but here is how it looked with the sash: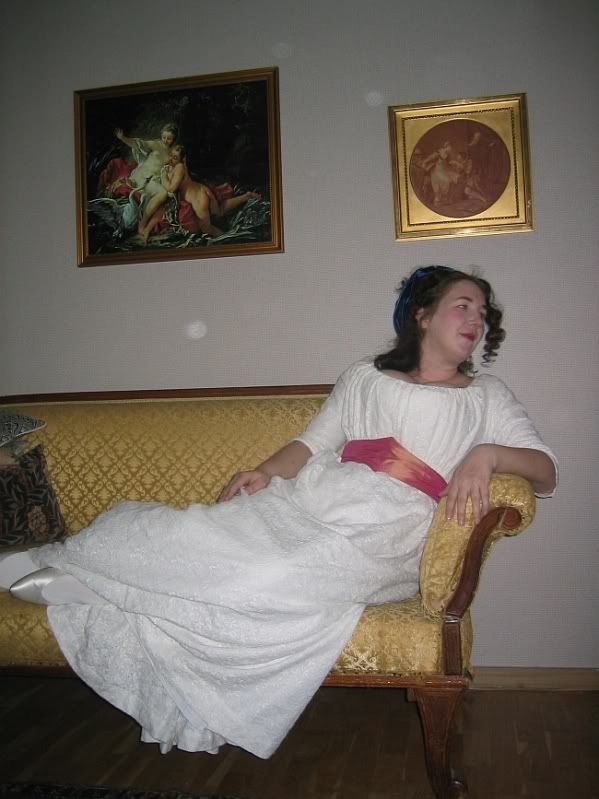 I'm still very pleased with my velvet jacket, though I have yet to find buttons for it. The pics aren't the best as they were taken just before we went home, so my hair isn't exactly as it was and, which I hadn't noticed then, a seam in the arm-scye had let go. Easy to mend, though. Still, it gives a pretty good view of how it looks in the back and from the side. Pigeon-breast, much?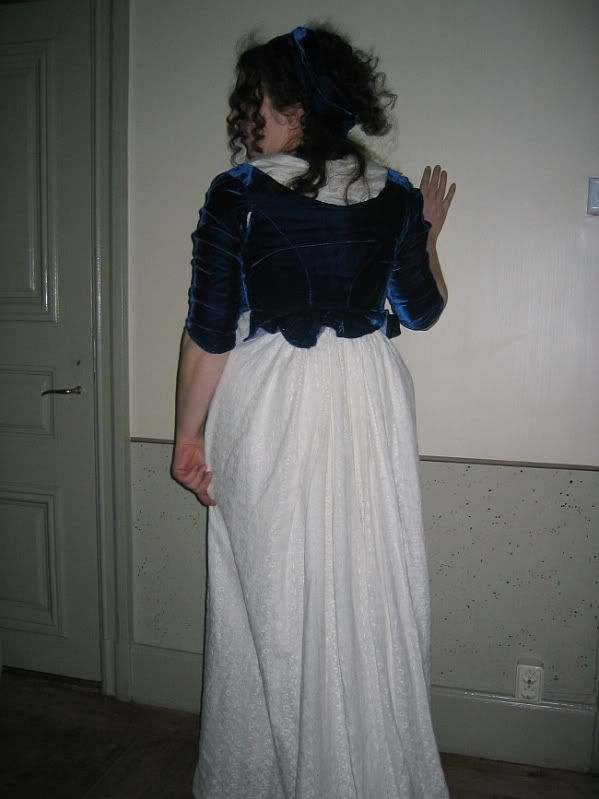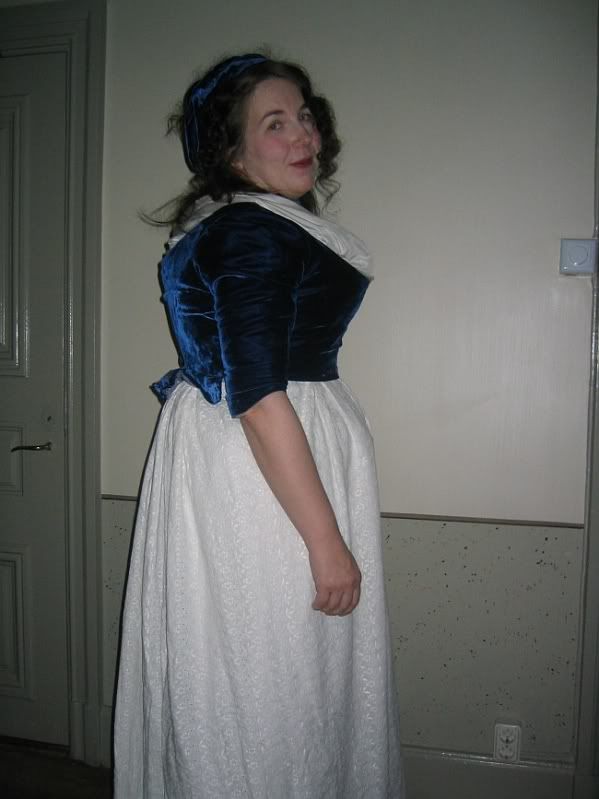 The pic is a bit too dark, but I really liked the straw-hat with the green feather!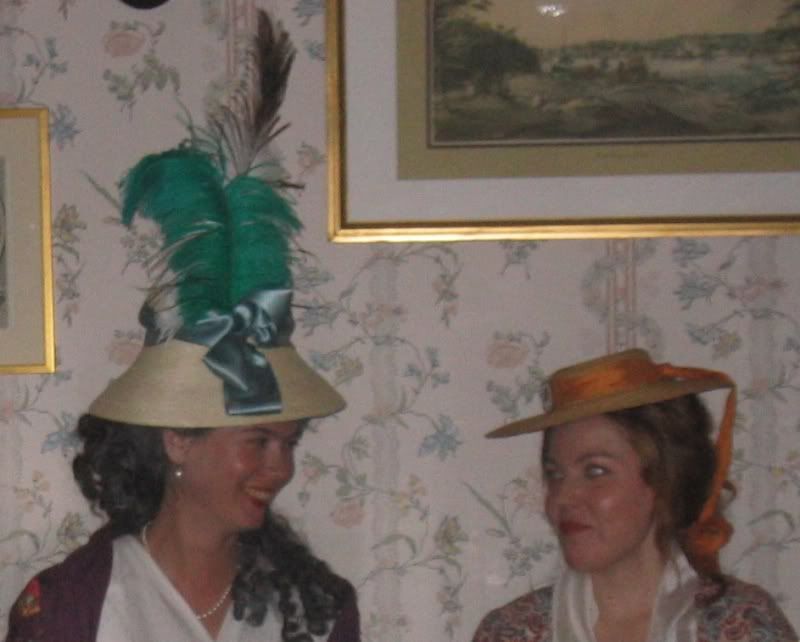 Aren't they cute?