I sometimes wonder if we, well I at least, don't look closely enough on historical caricatures. Fashion has always been a subject of ridiculed
If the fashionplate show us the ideal woman, the caricature show us the opposite. Even if it exaggerate, it still show us a glimpse on how a fashion actually looked when worn by ordinary people. It also clearly highlight what it was in a particular fashion that stood out and in that, I believe, we can get very helpful pointers on what to focus on when we try to re-create a fashion long gone. Some of the following pictures is a bit naughty.
1777. It looks like the cobblers wife has borrowed a hammer to help her tighten her stays. Her husband seems none too pleased- I wonder if he don't approve of tight stays or a woman touching his tools.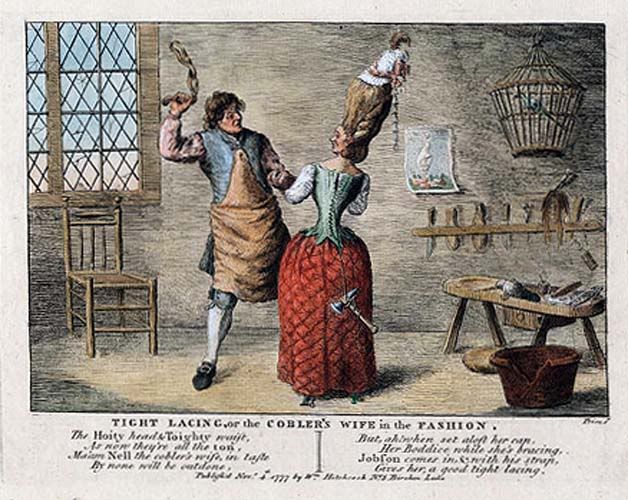 Older woman, older fashion.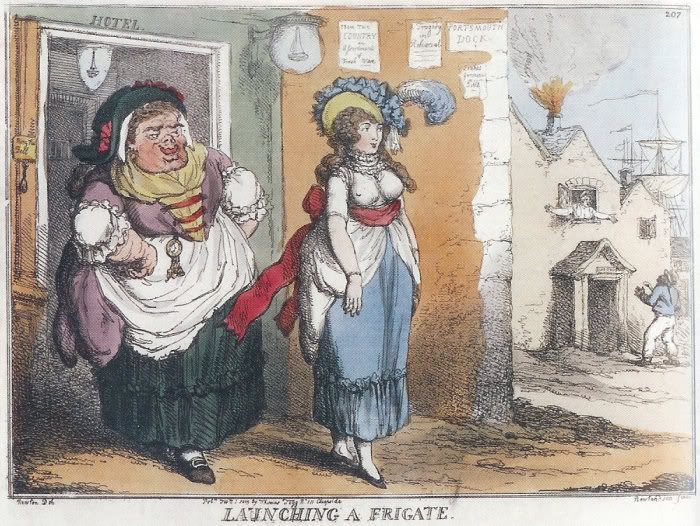 1796. Short, tab-less stays. And the eternal struggle for another body than the one you have...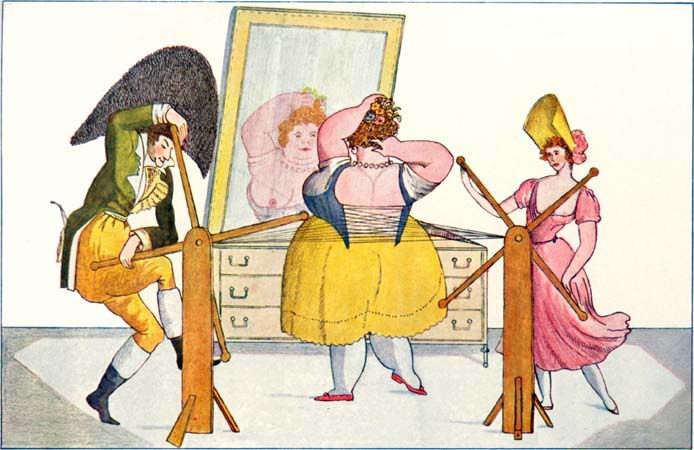 1799. Parisian winter fashion. I've no doubt that you sometimes actually did see most a woman in those clothes, especially if it rained...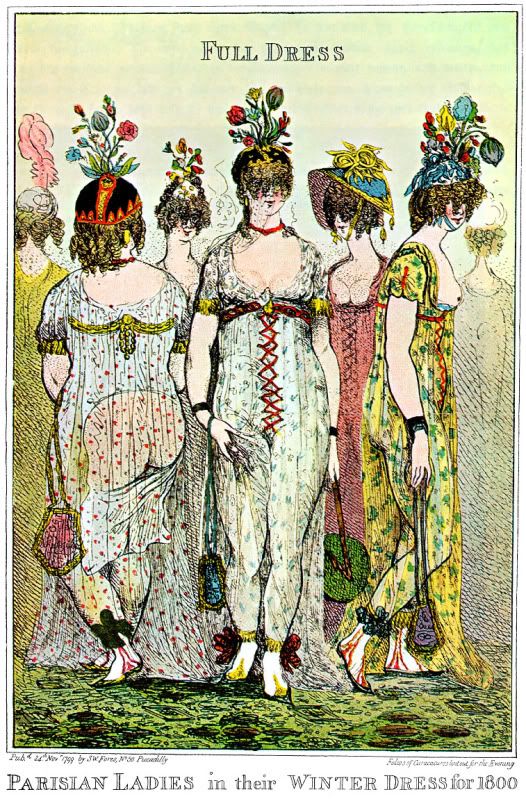 1799. Neither the very thin nor the rather fat seems to fit in these modern high-waisted fashions. :-)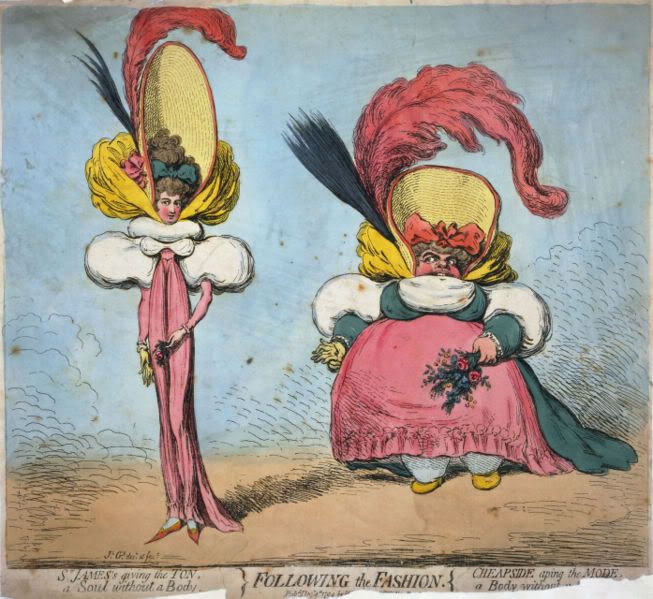 1800. "The fashionable mother"