A while ago
posted a picture and I fell in love. My waning inspiration got a kick-start after watching this: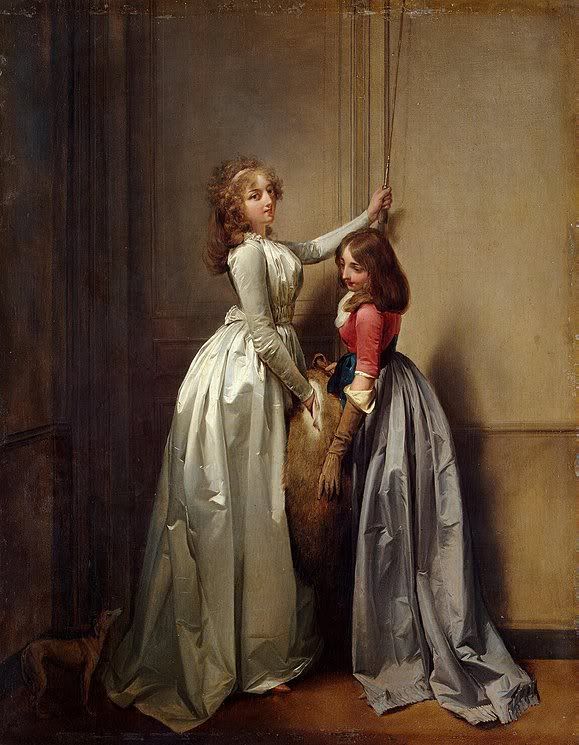 I find both outfits very pretty, but it's the one with a pink bodice and blue grey petticoat that made my heart flutter. My first impulse was to buy new fabric for the whole outfit, but then I managed to be wise and dive into my stash instead. And lo and behold, there were 2 metres of blue velvet that I've been hoarding since 1990.

As the hem of the bodice, or jacket, isn't visible- nor is the front, I decided to make it a little jacket with a short basque at the back. I went to Janet Arnold for inspiration and the Regency riding habit there. The painting is dated to 1796, so I'm making it with the bodice as long as my 1797's gown.

I'm making it in blue velvet and to continuing being thrifty; the lining is made of some leftover cotton. I'm currently sewing the lining to the jacket, but this is what it looked like- and what the jacket will look like as well, only in velvet.



I've been much undecided on how to do the closure. The lining will be laced and for now I will simply overlap the velvet and pin close. I think I want to button it, but I haven't found any buttons I like yet.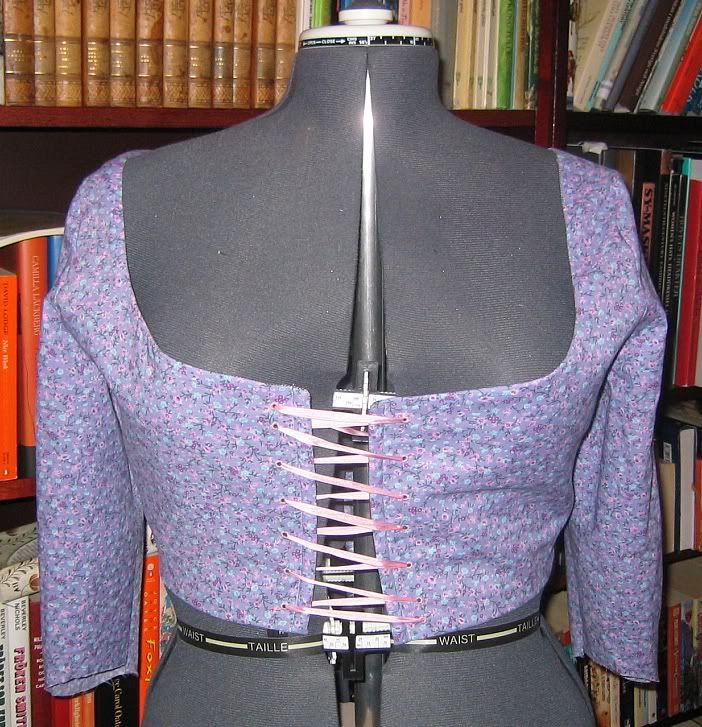 I actually have blue grey taffeta in my stash, only a little bit darker than on the painting, so I will use that for the petticoat. And I've bought a bit rose-coloured taffeta for the sash, that is two-toned with green. I would very much want a pair of long gloves, but I will have to hope for Santa for those.

To my surprise I got quite a lot of velvet left after cutting the jacket, so I decided to make a reticule out of it. After some browsing I came across this little beauty: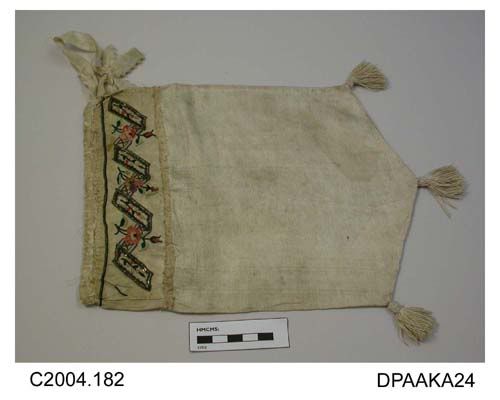 It's dated to 1790-1810 and measure approximately 19X25 centimetres, so it was easy to make a pattern for it. I wanted to try out ribbon embroidery and felt that this would be a very doable project. Here is a verybad pictures of my progress: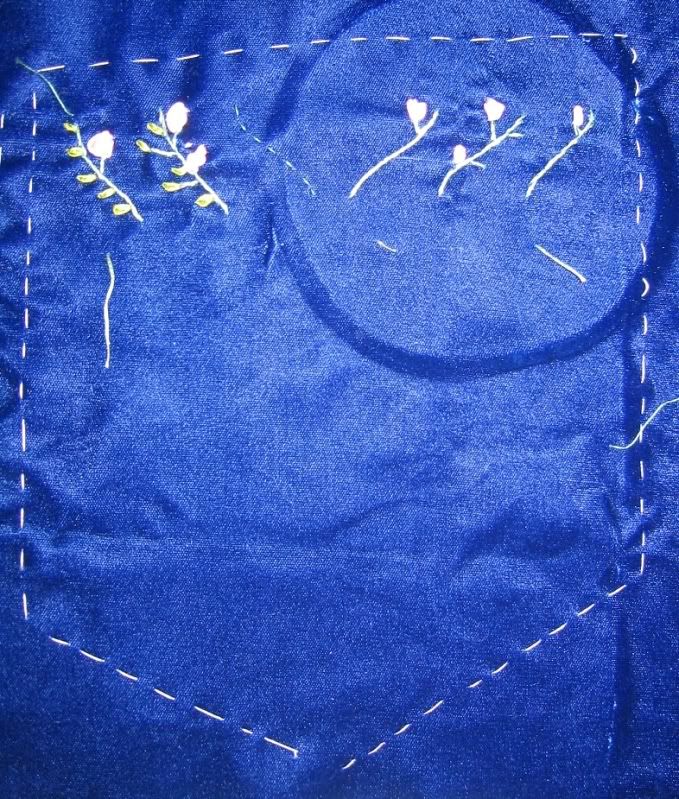 There will be a bigger rose in the middle and borders of silver spangles.

I've also been working on more mundane wool skirts, but they're on hold. Not only because Spiff is on top of them…


"You weren't planning of using this fabric, were you?"