I've been feeling rather mopy recently, partly due to it being November. And I'm having my usual reaction to "ought to", which is "don't want to". Ought to here, is sewing on the national gown so it will be ready to the 12th nigh party. So I think I'm going to scrap that idea. I do not want to sew like mad in December. But I still want to have a new gown. I have an idea here, but I think I will keep quiet about it for now.
So I'm sewing on a some woollen skirts for the winter and a modern underbust corset instead, while I mope and think. And I've been playing with the book I mentioned recently.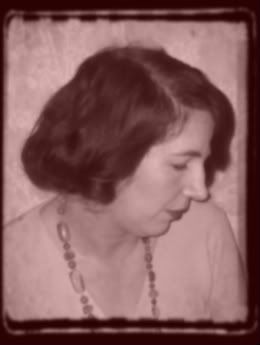 I put up my hair in wet pincurls that I slept on and after cobing it out I pinned it in and up, and the nape of my neck. It gave a reather good impression of short hair, especially as my hair reach halfway fdwn my back. However, in my eyes it looked more Twenties rather than the Thirties updo that the book described.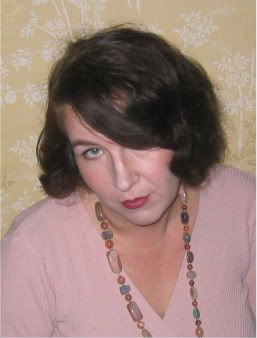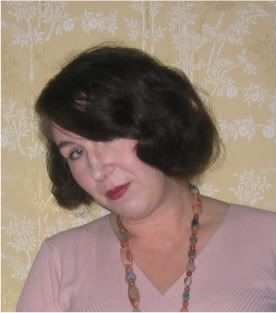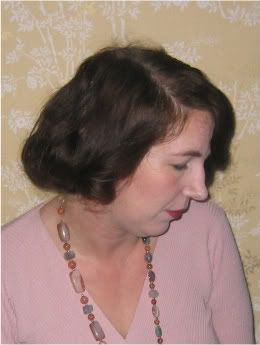 It would have looked neater if I had used pomade and hairspray- this is the result of plain water, but I still liked it.