The gown is finished! Two days before I need it, this must be a famous first for me.
As I didn't have enough fabric to make a draped front, I decided to do the same kind of front as I did on the 1790's round gown.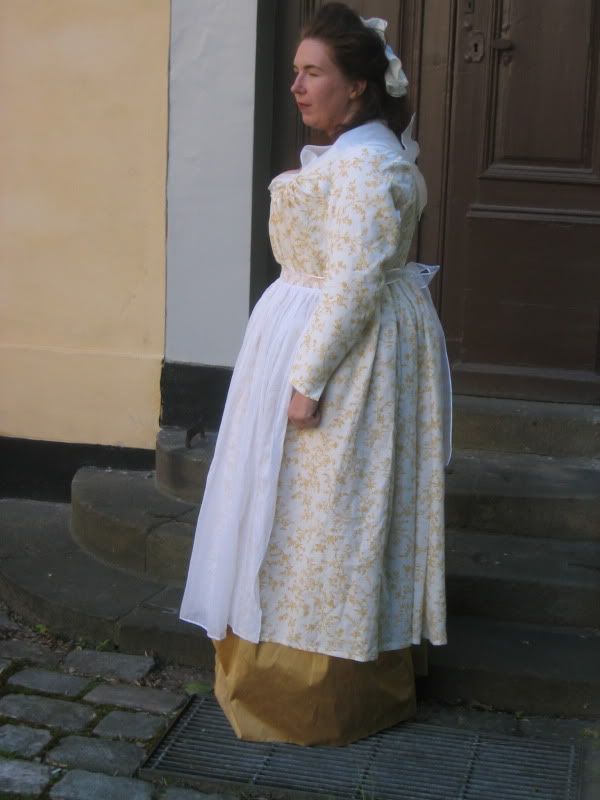 There are gowns from the early 19th century that's virtually sewn as this gown, only with a higher waist, so it felt like a logic decision when my first plan didn't work out.
The lining is pinned over the chest and then the front closes with a drawstring, which also gathers it. The waist is a bit higher, though not as high as Regency gown later becomes.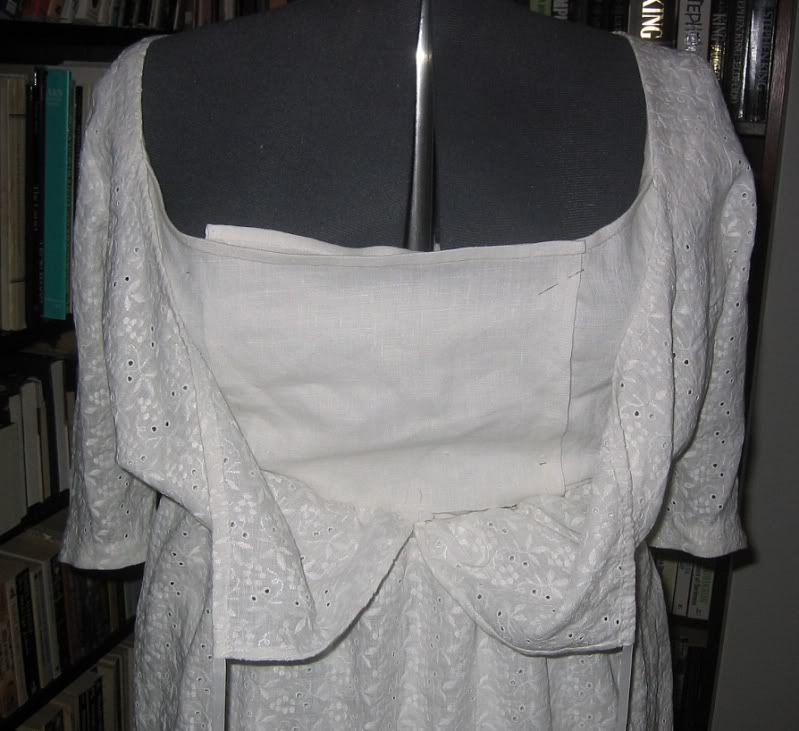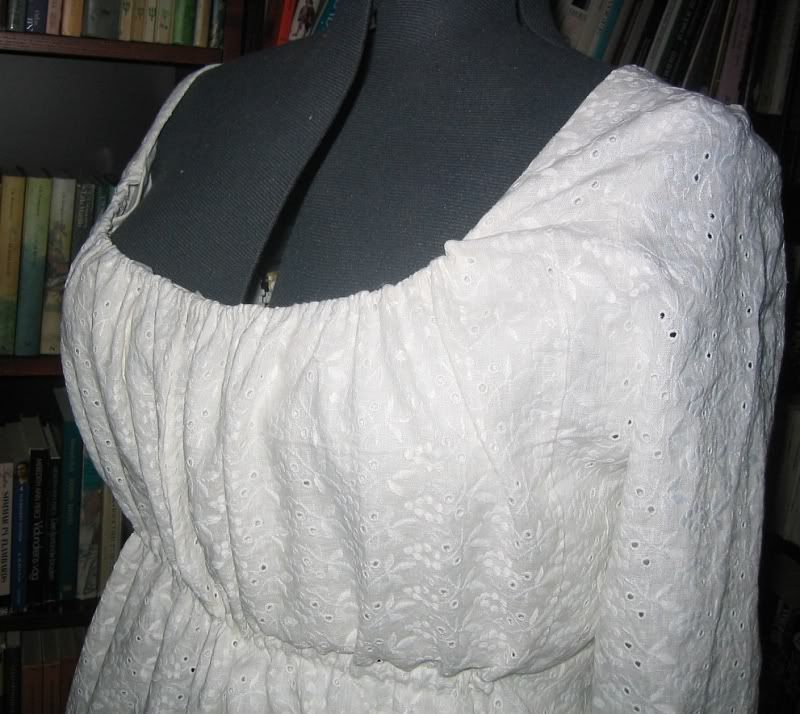 The skirt is cartridge pleated to the back.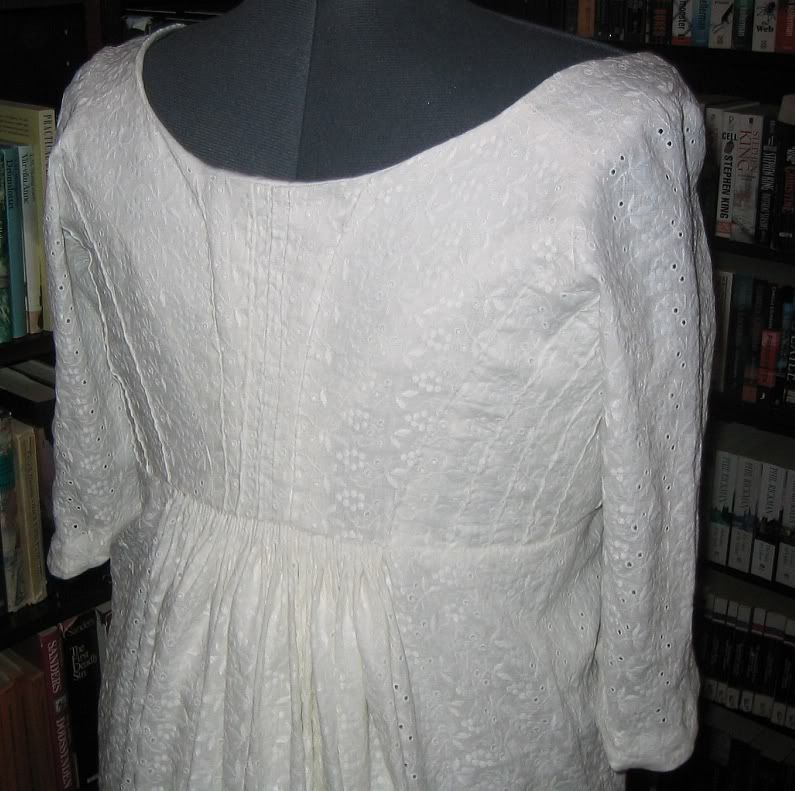 I deliberately left the sleeves unlined. As the whole of the gown is lined I wanted a little skin to be seen through the holes in the fabric, somewhere. The waist sits between my real waist and my breasts.
I think I will do a small pad for the back. Apart from that, I think that the back is what I'm most pleased with on this gown.