The progress of my 1797's gown is going very well. I used my basic 18th century bodice-pattern, modified accordingly. I last used it in May, and now I found I had to remove about 2 inches, mostly in the back. I'm pleased, of course, but I realize that this is a drawback with losing weight over a long period. I progress steadily and slowly, just as I want, but my clothes don't shrink with me. I wonder how many times I will need to change my pattern before I'm done. And how many garment I will need to change. It's not really a big deal- the benefits of doing this slowly are far greater than some sewing hassles, but it does take away a little of the joy in sewing, knowing it will need to be changed soon.
And my chest stubbornly refuses to let go of excess fat. 14 kilos gone and I've progressed from a 34HHH to a 34HH. I predict that I will end up looking very silly.
But, back to the gown. Here's the toile after the first fitting. I needed to take away rather a lot in the back. And after the second fitting, some more at the sides.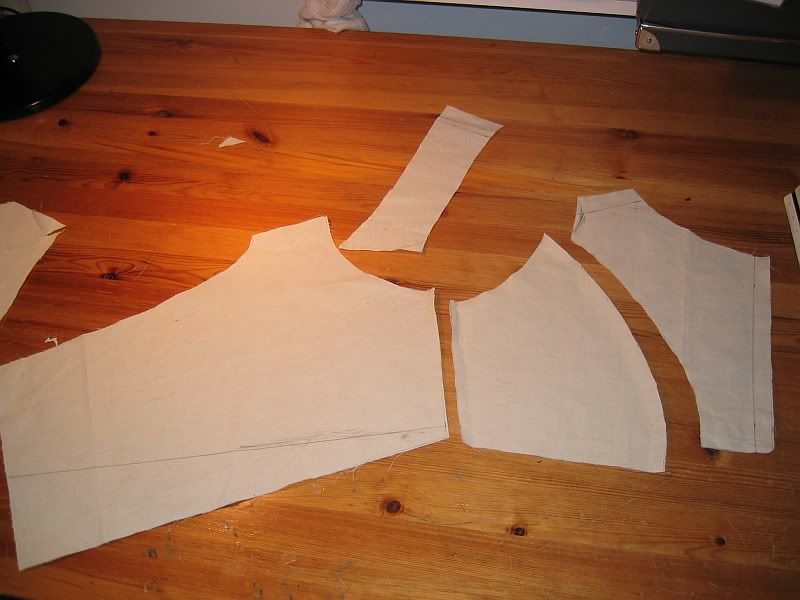 As the bodice is pleated to the lining, I cut up half of the toile and spread it out on the fabric. I did an approximate of the original bodice's width, and how much I would need, being a bigger woman. Also, I did not try to copy the pleat placement of the original. I used them as a guide and then pleated it to fit my own body.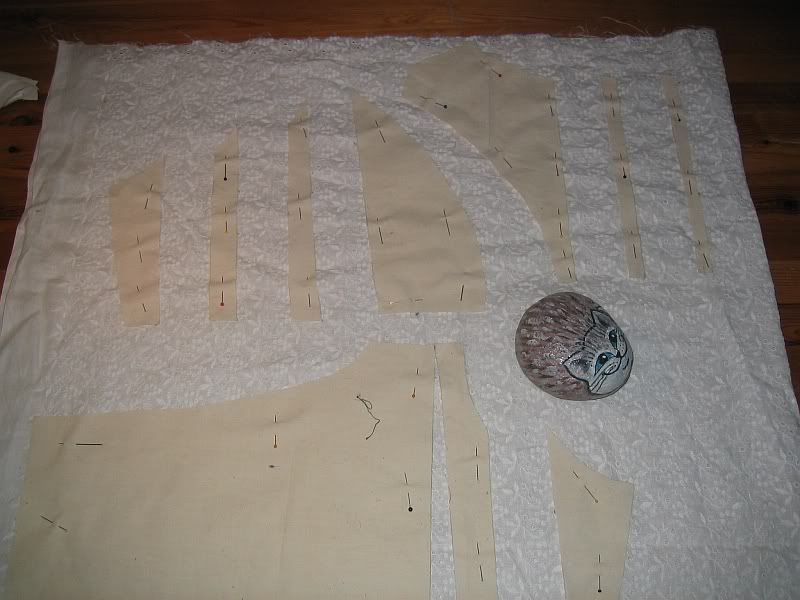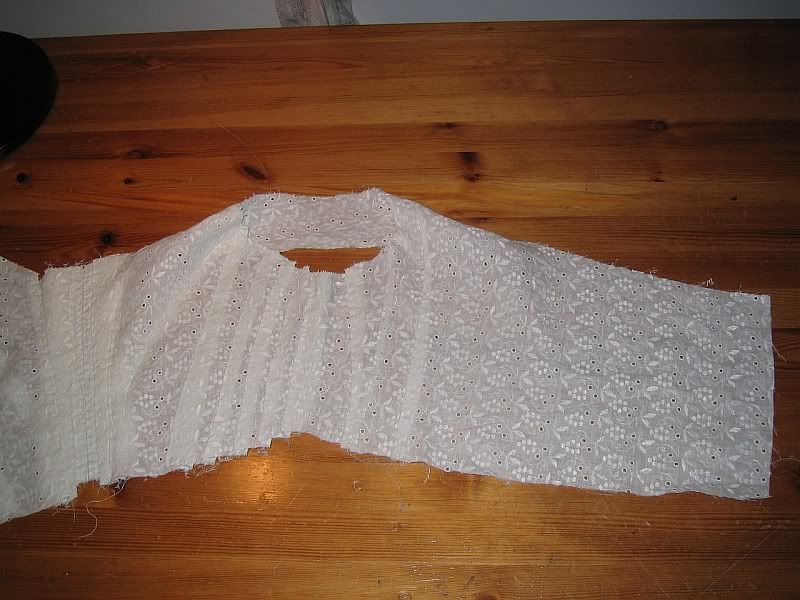 Here I stumbled. The original has a smooth front, and then a pleated piece of fabric is added to give the v-shape. However, my fabric, an embroidered linen, was bought on sale a couple of years ago, long before I had this project in mind. Of course, I ought to have measured and thought before I cut it all up, but I didn't and now I have to pay the price. However, I cut the front a bit long, so instead of the pleated piece, I can gather the front with a drawstring instead. Not quite what I wanted, but period nevertheless. So now I'm working on setting in the sleeves. The skirt is finished, so the next step is to pit bodice and skirt together.