I have just drooled over a post in corsetmakers
on short stays.
Don't you think that I need one? Considering that I have three outfits from the 1790's alone. This is more than for any other decade of the 18th century. I'm still in a total funk when it comes to 18th century sewing, but stays are always fun. And as I still can't finish my 1780's stays due to the missing should piece… Imagine, a pair of stays without tabs!
I am sewing anyway. I'm almost done with a fifties pencil skirt in grey wool. I just need to hem it.
I need hair advice! I have cut my hair into a forties middy-cut, so now it just tough my shoulders instead of halfway down my back. I'm having a wig made for a 1780's hair, but what to do for the 1790's. Curl it madle and wear it- how? I have never researched shorter 1790's hair. Anyone with a good picture?
And just because a post if more fun when there are pictures in it.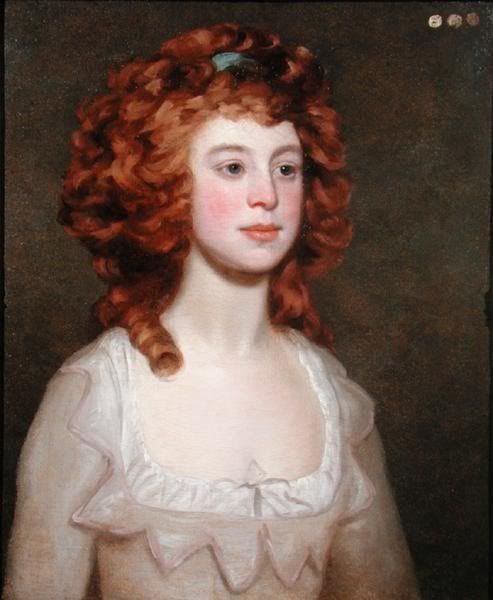 Doesn't she have a most gorgeous red hair? She must have been quite brave not to powder such unfashionable haircolour away. And isn't the collar on the dress ugly?